ELIZABETH
SO LONG... & THANKS FOR ALL THE FISH
Hello everyone! Welcome to my second SATURDAY EVENING CONVERSATIONS. I had the idea to introduce bloggers who take the time to have a conversation with their replies in the comment sections on their blogs, but don't have that many other bloggers coming to visit those wonderful posts. I decided to make up a questionnaire with 20 random askings (some bookish, some not), for them to answer. Then I started thinking about making it a feature of some kind, but set up so I could include other things like my sister's reviews. I realized a while ago that I was never going to get those reviews unless I asked her questions, like a conversation. So, setting up these blogger Q & A's more like a chat over coffee made the most sense. This way it can also be a place for my author interviews.
The blogger interviews will always be on the third Saturday of the month.
This month my guest is Elizabeth from
SO LONG... & THANKS FOR ALL THE FISH.
We met about a year and a half ago during the Getting To Know You Blog Hop. We bonded over a mutual love of
Clive Barker's
author side, and of course being musicians. We have wonderful long, sometimes multi-reply, conversations on her blog. She finds the best odd and interestiung books!
⚫
1. When did you first become aware there were blogs and what type of blogs were they.
2. How did you discover there were book specific blogs?
3. What made you decide to start blogging?
(Elizabeth managed to answer all three in one fell swoop; ha ha)
I grew up (or at least hit my teenage years) when xanga and the like were so I knew what blogs were, but I was under the mistaken impression that all blogs were personal ones. I didn't discover what book blogs were until a couple years after I actually started writing one haha! I just kind of wrote reviews into the void because I needed to talk about them in some way, and then when I discovered
The Broke And Bookish's Top Ten Tuesday
I realized there was this whole huge community I'd never known about before!
▪
L.L. I first stumbled across them from seeing links on Goodreads reviews.
4. Have you ever thought about vlogging?
Sort of? I've considered reading books that are not under copyright but don't have an audio version of it if I ever get time. I really enjoy reading books for the kids, but I feel like their reactions (they get SO into the stories) might be the best part of reading books, so we'll see.
▪
L.L. That is a novel idea!
5. What is your favorite genre?
Definitely fantasy no question. Although in that realm it would be a close call between magic realism and fairy tales.
▪
L.L. I wouldn't even have had to have guessed at that one from your blog posts. Heh heh.
6. If you were going to write a book what would it be about?
Probably a memoir or travel journal about my family because they've all had crazy awesome adventures (Swimming with piranhas? Check. Taping scenes in the Soviet after being explicitly asked not to because it's illegal? Check. Climbing past base on Mount Everest? Check.)
▪
L.L. I have loved your most recent travel posts, but, WOW, it would be exciting to see recounts of those experiences, too!
7. What is your favoirite book of all time?
IS THIS QUESTION EVEN POSSIBLE TO ANSWER???
I'll say that my favourite authors are
Tamora Pierce
and
Robin McKinley
probably one of their books.
▪
L.L. I never said this was going to be easy! Ha!
8. What is the first book you read all by yourself?
I don't really remember the first books I read - but I do remember my first "grown up" book. It was The
Wheel on the School
by Meindert DeJong and I believe I was 7 when I read it. I was super proud of myself (and probably super obnoxious about it too).
L.L. I have never heard of this book. I will have to Google. I am curious.
9. Music or no music when reading?
Music doesn't really bother me but I generally don't listen to it while I read. although I make exceptions when an author has posted a piece of music they used to write a scene (Sarah J. Maas does this frequently!)
▪
L.L. I don't think I have ever checked out an author's playlist. I probably should every once in a while, but usually the song choices don't thrill me.
10. Coffee or tea?
I really, truly am insanely in love with both! One of my day jobs is as a barista so I get to experiment with espresso drinks all day which is basically the best thing ever. And I love making tea - I've tried all sorts of brew techniques (have you ever tried cold brew tea? EASIEST THING EVER ITS SO GREAT) and basically maaaay be a little obsessed.
▪
L.L. Yes! Cold brew tea is the summer ice tea method at our house. No boiling water on sweltering humid days.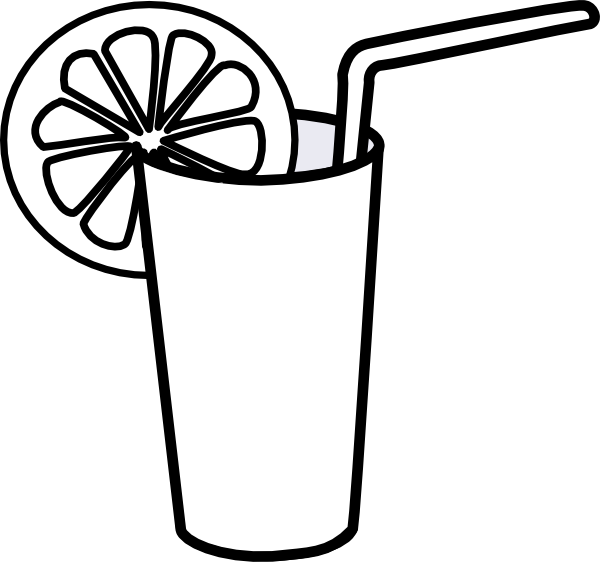 11. If you could have the complete works of one author, for free, whom would you pick?
Definitely
Tamora Pierce
- SHE HAS SO MANY BOOKS!! And ok, so I already own all but one Tortall book but I don't have the Emelan ones and I really want all her books on Ebook so when I get hit with a serious craving I can read them ASAP. The book cravings are real y'all.
▪
L.L. I still need to check out the Pierce suggestions you gave me.
12. Favorite book you were assigned in school?
Lords of Discipline
by Pat Conroy - this was actually the week we were allowed to choose our own books, but my teacher was basically like "Everyone can read whatever book you want. Except for Elizabeth you need to read this book it's great you'll like it YOU WILL READ THIS BOOK." Luckily she was right and its started me on a long love of Pat Conroy's writing (it's really, really beautiful) which is always full of interesting dissections of race and male gender norms.
▪
L.L. Another book I am not familiar with. I will be looking into this one, too.
* After getting the Goodreads link I was thinking it was The Prince of Tides author, so I checked and it was, AND I saw the ebook was $1.99 so I grabbed it. I have been wanting to read it forever because I loved the movie. I also loved the movie Conrack which was based on the author's autobiographical book The Water is Wide, about his first year of teaching in rural South Carolina.
13. Favorite season?
You know, it used to be summer no question. But since I've moved back from Chicago I'm finding the heat a lot more difficult to deal with. And spring has flowers and there's just <I>something</I> about the air in fall. So I can basically only definitely say that I do NOT like winter. It's cold and wet and dark and my bathroom isn't insulated which is the worst thing ever.
▪
L.L. *nods head*
14. Do you have a favorite reading spot?
I like reading if I find a good spot for it when I go hiking (my favourite is this little rock island out in the middle of a river), but mostly I like reading anywhere my two cats are. They like cuddling up next to me when I read and there is nothing more satisfying than reading a book and two purring cats. Unless it's a book, two purring cats and a good cup of tea.
▪
L.L. I am seriously jealous of your cuddly cats! Mine usually stays an arm's length away so I can only tickle her chin.
15. Favorite book to film adaptation?
Off the top on my head I'm torn between The Princess Bride (which I actually love more than the book) or Memoirs of a Geisha because the soundtrack is phenomenal and the cinematography is gorgeous (and I am just so easily wooed by soundtracks. Seriously you should give it a listen).
▪
L.L. I love The Princess Bride, but I have yet to read the book. I don't remember too much about the Memoirs Of A Geisha soundtrack. I will have to give it a fresh listen.
16. The book that made you cry the hardest?
I cry super easily. It's rather embarrassing, so there's a depressingly large selection to choose from (especially when there are books like Harry Potter 7 and The Book Thief in this world). I'm going to go with
Going Bovine
by Libba Bray. I listened to this book on audio and I just wasn't expecting...well to be honest I don't think anyone would ever expect anything about that book hahaha but I really wasn't expecting the ending to tear me up as badly as it did. I cried so hard that I thought I was going to have to pull over in the middle of the city because I was crying too hard to drive!
▪
L.L. I am eternally grateful that you recommended this book to me. It was one of my favorite reads last year. Another odd and quirkish book we both loved!
17. Who is your all time favorite book character?
You realize this is an impossible question right??? But for once I have an answer (at least for this second in my life). I'm currently reading Tamora Pierce's
Protector of the Small Quartet
(only for the billionth time) and I'm reminded why I frequently settle on Kel as my favourite Tamora Pierce heroine. There's nothing flashy about Kel - she works very hard at what she does and she sticks to her principles. And that's really the core of who she is, and I feel like these qualities are really under appreciated (in real life and especially in book heroines). I could go on forever (I wrote an entire blog post dedicated to praising the much overlooked Kel), but while she might not sound as interesting as the other characters at a first glance, I feel like she is the heroine I most look up to.
▪
L.L. Maybe this is the Pierce character I should read about. I think this is the reason we both love Intisar Kahnani's characters so much, too.
18. Which book series would you like to see as a television show?
Ok in the interest of not answering Tamora Pierce things to all of these questions (although in case you were wondering it would actually be her Emelan books as my TV choice) I will go with Libba Bray's
Diviner series
- the setting would look really interesting on TV (plus the twenties always look fabulous - have you SEEN the Miss Fisher's Myrser Mysteries??) and it's got a large and diverse cast which lends itself well to TV where episodes can focus on characters more intensely where they might get glossed over in a movie. (Plus let's face it - TV way outshines movies on the diversity front) And with the size of the books there's definitely enough plot to keep the suspense going for at least a season!
▪
L.L. I would watch that. I am fascinated with the Roaring Twenties and flapper girls
!
19. Favorite book pet?
Probably Dog and Mogget from the
Abhorsen series
.
▪
L.L. Another title to look up! I am going to be really busy later.
* looking up the Goodreads link made me realize I do know this series..
20. What is your favorite thing about blogging?
The community! I've made some truly amazing friends (Like La La for one!) that I never would have met otherwise and I wouldn't give that up for the world!
▪
L.L. Thanks for the chat, Elizabeth, and the adoration is mutual.
⚫
ELIZABETH
I'm a young twenties musician with an unhealthy book and shoe habit. They need to make a shoe/book rehab if only for the sake of my poor, poor wallet. I grew up on C.S. Lewis, Madeline L'Engle, Susan Cooper, Tamora Pierce, and Robin McKinley among many, many, many others and apparently I never grew out of that reading habit. I read everything (Ok I'm lying. I avoid nonfiction like the plague. It's just so...
depressing
), but I still primarily stick to my beloved YA fantasy novels.

▪
OTHER SEC BLOGGER INTERVIEW'S
▪▪▪