NUMBER ONE HUNDRED AND TWENTY-EIGHT
⚫
This is my weekly wrap-up post and I will be linking with
STACKING THE SHELVES
, hosted by
TYNGA' S REVIEWS
.
THE SUNDAY SYNOPSIS
TELL ME TUESDAY
LAST. NOW. NEXT.
DOG DAYS OF SUMMER
CHILDREN'S BOOK FAVES
The light week wasn't because of music this time, but because my son was ill. He is totally better now, but I will tell you why it is a major thing in our lives when this happens in the In Real Life section of this post.
◆◆◆
And speaking of music, I get critical emails from someone periodically, whose email address gives me absolutely no clue to whom they are, and of the seven times they have emailed me... four of them have been about me including personal music information in my Sunday wrap-up posts. Now, am I crazy to think that my music isn't any different than others posting about pets, gardening, what they watched on television, cooked for dinner, or popular music they might include in their wrap-up posts? If I am crazy, let me know. I will be posting less of it on Sundays and doing a more regular Monday Music Musings post, so those who are not interested can choose not to view it.
◆
Plus, the emailer used the word "bragging" and my heart sank. I hope the rest of you don't think I am bragging because I have nothing to brag about. Right now my speed and accuracy suck and I have been practicing very boring scales and finger exercises. Also, my intent in talking about this is to show you are never too old to revisit a past passion, or start a new one. Playing again has improved my mood and energy levels. My future goals are to play bar gigs with old friends and do some online collaborations with new ones, nothing very brag worthy.
My son was ill from Monday night through Thursday and when any of the symptoms are related to his Crohns Disease, in any way, this heavy weight covers me because it reminds me of the past and scares me about the future. I guess I prepare myself for the worst just in case, but the stress takes its toll even when he gets better quickly. So my state of mind wasn't conductive to blogging or playing guitar for the most part.
◆◆◆
I did get some practicing in, but not much. I was happy to finally have good calluses on my fingers from playing my acoustic, but when I went to a friend's and played his Strat strung with XLs, my fingers were not happy. Ha! I need to screw down the trem system on my Dean so I can start playing a solid body again, and soon because I got a great tutorial package from the tab guy.
Seeing that I have still not figured out how Patreon works, I was delighted to see he had a limited time special on a digital download instructional package on his website. I got the tapping tutorial with the sweep picking instructional, and a tab/tutorial for his original instrumental, Hayley's Comet, for the price of just the tapping video: $6.99!
CURRENTLY READING
GOODREADS
I was loving this memoir until the author let her "upper middle class" entitlement and cluelessness leak through. I had forgiven her in the beginning for whining about being "alone" during her pregnancy, even though her mother put her up rent free in her garage in-law apartment and she didn't have to work, and her bff was there cooking and cleaning for her all the time and giving her massages, because her writing is wonderful, but when she complained about insurance co-pays impinging on their cabernet stores, and not being able to get tip top perfect living accommodations near a hospital, I started to find it difficult to keep on reading. Then she took two pot-shots at socialized medicine. Yes, it sure is nice that she had great insurance for her child and had friends in high places that raised $85,000 in the blink of an eye for their "extra expenses" (which included cabernet), but the co-pays for my son's medical treatment ate up all of his child support and wiped out all of my savings. I guess other children's healthcare doesn't matter. Now I am really stalled out on reading the last 30%. My son being sick again for those few days, and bringing back bad memories, didn't help either.
BOUGHT EBOOKS
NETGALLEY
GOODREADS
I saw this on one of Jolene's DOG DAYS OF SUMMER posts and her review made me run to request it! It is my current DDOS read.
FROM AUTHOR FOR UNBOXING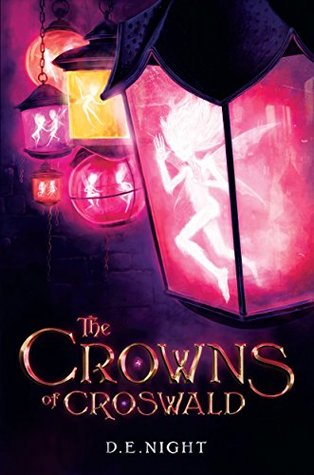 GOODREADS
I was sent an email by this author wanting to know if I wanted her book box with a story related item in it in exchange for an unboxing post. Of course I said yes. Ha ha. You can look for that post next week.
TELL ME TUESDAY
LAST. NOW. NEXT.
TOP TEN HIDDEN GEMS
*Plus, what my son has been reading! He is reading again!
*internal screaming*
(I don't want to scare the cat)
UNBOXING
DOG DAYS OF SUMMER
WRAP-UP
THE SUNDAY SYNOPSIS
Have a beautiful week!