Here it is FINALLY! My second BLOGVERSARY... plus a little.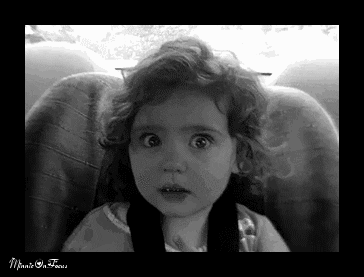 My first legitimate book related blog post was on New Years Day 2014. It was a review of
SPLINTERED
by A.G. Howard. I chose A.G's first book as my first review because she is the reason I have this blog. I was trying to create a Google+ account so I could verify Rafflecopter entries on a giveaway she was having for an ARC of the SPLINTERED sequel, UNHINGED, and somehow I ended up creating this blog! Ha ha. I decided as long as I had it, I would use it. This why I call myself THE ACCIDENTAL BLOGGER. However... I lapsed back into posting links to bookish articles from other online sites and only posting a rare review here and there until that April, so I guess this is the 2.5 year blogversary of my solid book blog!
After about three months of wanting ALL THE ARCS I found my book blogging passion was for promoting wonderful indie authors, small publishing house and self pub books and authors.
It hasn't been easy though. My original blogging buddy told me my blog wasn't going to go anywhere because I, "... blog about books no one wants to know about." Needless to say we are not buddies any longer, but this blog HAS grown, so obviously some people want to know about my under-the-radar books. I do talk about some popular books, but they are not my priority to review, and I wait until I have read the entire series and then review them as a whole, and I certainly don't promote them. They don't need me. Ha ha.
Last year on my blogversary I set some blogging goals to achieve by this year's anniversary. Let's see how well I did...
I was even leary about setting it that high. I had wanted 10,000 by my first blogversary and missed it by about 600. Yikes! However, I had 42,000 plus views by my real blogversary date, so I was pretty well impressed with my "going nowhere" blog. I am now over 80,000, so it is climbing faster than I had hoped for. I am only into the stats because I want as many readers as possible aware of my hidden treasure authors, and, as I have said before, somtimes it is more difficult to get ARCs from small publishing houses, so I still need good numbers.
This had also been a first year goal and it didn't happen, but I am happy to be able to say that I have done seven guest posts and have two more invitations!
Got that! I have 131 at this point in time (after losing 13 to the swearing incident, heh). In fact, I hadn't given a thought to email followers because I had zero last year, but I have close to 100 Feedburner subscriptions at this point, too.
I have over 1,000 now and there will also be a 1K followers appreciation giveaway going on on Twitter next week, so be sure to check out that contest, too!
I did manage an auto-aproval status from a graphic novel publisher on Edelweiss because they loved my review of one of their books, but I rarely read graphic novels. They did say they would send me anything I wanted in physical form, so maybe I should take them up on that for giveaways. But alas... still nothing from a Big Five publisher, or any of their imprints.
I have gotten a few from random indie publishers and Harlequin sent me a coloring book. Quirk books has sent me several, and I now have a Children's picture book publishng house, Nobrow, sending me finished hardcovers.
I wanted ten last year and had one, my lovely Pili, so I set the same goal for this year. At one point I had five, but two of them aren't blogging regularly anymore. I now have two wonderful, regular TMTers, so we are growing! Ha ha. Thank you JOLENE, and MICHELLE!
I did get one last week! I am jealous no more!
I waffled back and forth between 3,500 and just a little over 4,000 for most of the last year. I finally hit staying solidly above 4,000 in late spring and was in the high 6Ks in midsummer, but a little over a month ago my views took a tumble and fell to about 2,000! I am back up around mid 3K, so I think it is doable.
Ha ha. I think I'll be kinder to myself with the email subscribers and say 150.
Heh heh.
▫▫▫
M.R. GRAHAM!
This author encourages my writing and takes the time to read my Wattpad scribblings, and she writes fab vampire books, too.
QUI EST IN LITERIS
⚫
GIVEAWAY TIME!
A $25.00 GIFT CARD
Your choice of...
Amazon
Better World Books
The Book Depository
◾◾◾
This is INTERNATIONAL if Better World Books or Book Depository ship to your location. I also know some people have US Amazon accounts for ebooks, so if you can do this it is international also!
▪▪▪
THE RULES
You must be at least 16 years old.
No giveaway only or private Twitter accounts.
NO CHEATING! I check every entry.
a Rafflecopter giveaway
GOOD LUCK!