LAST. NOW. NEXT.
NUMBER ONE HUNDRED AND TWENTY-FOUR
TELL ME TUESDAY
is a floating feature, depending on your reading style, where you tell us what
you read last, what you are reading now, what you will be reading next from your tbr pile, and why. I am curious why people read what they read, so tell me!
▪ ▪ ▪
Joining us this week...
Jolene from

JO'S BOOK BLOG
Stop by and have a look at their latest grabs and tell them yours!
⭐
I was approved for an audiobook version via Audiobook Boom. Ugh.
▪ ▪ ▪
THIS IS WHAT IT READ LIKE:
She put on her shoes and opened the front door. She walked across the porch and up the driveway to the mailbox. She opened the mailbox and saw it was empty, so she went back into the house and went to the kitchen and saw that her husband had made coffee. She said, "Thank you, George, for making coffee," and she poured herself a cup and then went out the back door into the garden to look at her plants. She liked to talk to her plants. She heard George ask her if she wanted another cup of coffee. She answered yes and then watered her plants. She liked watering her plants. She liked flowers, but George liked to grow vegetables. Thats what people do when they get old and retire. She wondered what she should make for lunch; salad or sandwiches. George will go the the store after lunch and she will read a book. She likes to read books. George does not like to read books. He likes to read the newspaper. She thinks flowers are pretty.
▪ ▪ ▪
My review is rather humorous. You should read it. Ha ha.
ANTHOLOGY
FOLKLORE
HOLIDAY
I am still working on this collection of short stories about
Krampus
for the holidays!
ADULT HIGH FANTASY
FINAL IN A TRILOGY
I am almost half way finished and loving it after the disappointment that was INVASION OF THE TEARLING. The dystopic backstory in book two, which was the bane of so many readers, is no more. The backstory is now post voyage so everything is taking place in the Tear. I would, however, recommend going back and reading the last two chapters of Invasion before starting because I was a bit confuzzled at first.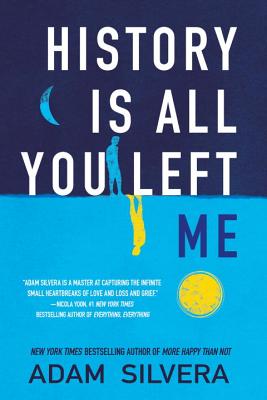 JO'S BOOK BLOG
and I are going to figure out when we will start our ARC buddy read. It publishes January 17, 2017.
ADULT NONFICTION
HISTORY
SCIENCE
FEMINISM
BIOGRAPHY
CULTURAL
I will either be reading this before or after HIAYLM, depending on when Jo wants to start our buddy read. I don't read much nonfiction, but I am excited to read this one. It publishes December 29th.
What are you reading? Tell me!