I was tagged by the lovely Library Luv from
BEYOND THE BOOK REVIEWS
. She is a fellow MADLING (Splintered series fan) and brand spanking new book blogger.
1. A BOOK I FELL MADLY IN LOVE WITH?
.
A Wrinkle in Time
It was the first chapter book I felt fiercely connected to, and it was also my gateway drug to Science Fiction.
2. THE BEST WONDERLAND CHARACTER?
The Cheshire Cat
3. TWO BOOK CHARACTERS FOR TEA?
Luna Lovegood and T.S. Garp
4. FAVORITE ALICE IN WONDERLAND QUOTE?
5. FAVORITE ALICE IN WONDERLAND SPIN-OFF?
6. SIX IMPOSSIBLE THINGS BEFORE BREAKFAST?

#1 Conduct Vaughn William's Fantasia on a Theme by Thomas Tallis.
#2 Pet a whale with J.K. Rowling.
#3 See my son wash dishes.
#4 Have coffee in Paris with Miles McMillan.
#5 Play guitar with Faith No More.
#6 Kiss a clean shaven Johnny Depp.
(I would have said "Kiss
Miles McMillan
", but I don"t want to be an old creeper)
7. A BOOK WITH TALKING ANIMALS?
Watership Down
GOODREADS
8. A BOOK THAT MADE ME CRY A POOL OF TEARS?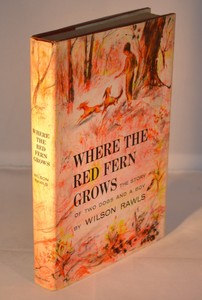 This was the very first story to ever make me full on snot cry.
9. A CHARACTER I LIKE WITH THE RED QUEEN TEMPER?
10. WHAT ONE ITEM WOULD I TAKE DOWN THE RABBIT HOLE?
My Kindle Fire.
I can email my son, play Words With Friends, take crappy Wonderland pictures (the Kindle camera sucks), and blog! Oh, and tweet! I hope they have free wifi.
AND HAVE ACCESS TO MY KINDLE LIBRARY!
BONUS QUESTION
In Through the Looking Glass, what type of animal does the White Queen become in chapter five?
BAAAAAAAAAAAAAAAAAAAA!
If you want to do this tag; have fun! Remember to link it back to the source, HERE.