WARNING!! There aren't any spoilers for
ENSNARED
in this review, but if you haven't read
SPLINTERED
and/or
UNHINGED
, and you are one of those readers who like to be totally in the dark about a book, I would wait to read this review.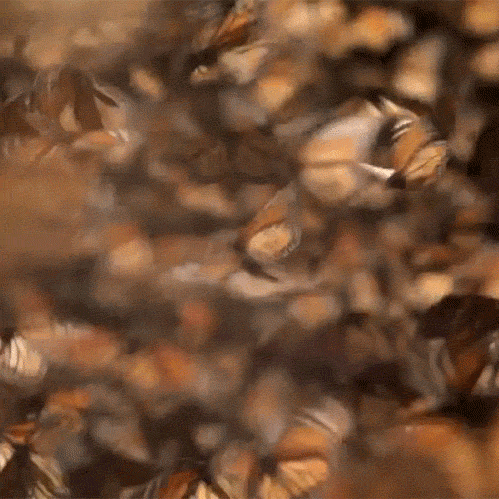 I won this ARC during the cover reveal festivities in June, and received my copy in November. It has been a living AnyElsewhere not being able to discuss this final book in the Splintered trilogy with anyone, especially my two best blogging buddies Brittersweet and Pili.
We started our insane tour of Wonderland with Splintered.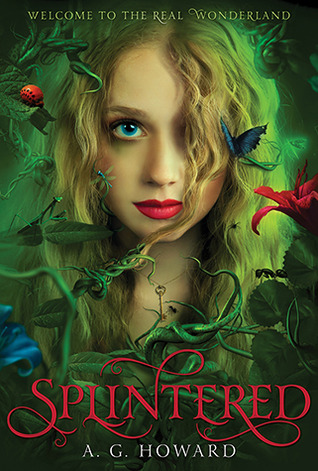 We met Alyssa Gardner the great-great-great granddaughter of the original Alice, found out about the meaning of a moth, and watched in horror as she and her skater boy, Jeb, fell down the rabbit hole into Howard's warped and bizarre re-envisioning of Wonderland.
You can read my four and a half star blog review,
HERE
.
Next we continued to find out more about Alyssa's connection to Wonderland with Unhinged.
We find out more about Alyssa's mother and the circumstances leading to her living in the asylum. This book ended on a HUGE cliffhanger, so if you are new to the series and are planning on binge reading it, you are one lucky person!
There was also a novella which came between Splintered and Unhinged that was marvelous and gave us added insight about the main characters.
We all knew going into
ENSNARED
that we were going to end up in AnyElsewhere (I love that name) and I, for one, was more excited about this than knowing what happened to Jeb and the mothy guy when they landed. This is because of Howard's unique way of developing and delivering settings. I just knew I was going to love this book because it was apparent to me, the way the storyline was headed, that we were going to spend about zero time in the real world and a huge chunk in this new mysterious place, with new characters and odd happenings of its own. I was, however, not prepared for how dark the author was going to get with this place.
In this novel we find out many details of Alyssa's dad's past and also get to know him as his own person. You will adore him. We get a lot of other pre-Alyssa history, too, and it is very twisty.
This is a book about sacrifice.
Metamorphosis.
And the power of love.
Many kinds of love.
There has been a love triangle throughout this trilogy unlike any triangle I have ever seen. And even if you are like me and you prefer your romance exclusive to a pair, you will have to admit that this threesome is needed because it is the spark that drives the story forward. It is rich in real emotion and shows that everyone has two sides. One might be dominant, but the other side is aways watching.
So how did these entanglements resolve? Did they resolve?
Even if you know my preferred passionné, you will not be able to figure out who wills out in the end because I rate books on how well I feel they will satisfy the readers of their genre, not on my personal feelings.
I rated this novel five stars on Goodreads, but here on the blog I have given it four and a half stars.
Ensnared was my favorite of all three books because it spent the most time out of the real world. Howard was a craftswoman when it came to fusing the multitude of story threads together at the end, for a solid and complete finale. The first book Splintered was a four on Goodreads bumped up to a four and a half here on the blog, so Ensnared, being a five on Goodreads and a four and a half here, had a slight edge. If you like your fairytale retellings dark and twisted, this is the trilogy for you.
From A.G. Howard
A.G. has promised one more novella based on this story so we have that to look forward to, but for me it already feels like the end of an era because my blogging started when I was trying to validate entries on a contest A.G. was running and accidentally registered this blog. Splintered was also the first review I posted on this blog.