TELL ME TUESDAY
is a feature that oozed from my post Twitter party fried-brains. It is a weekly, or bi-weekly feature (depending on your reading style), where you tell us what you are reading now, and why, and what you will be reading in the future from your tbr pile, and why. I am oh so curious why people read what they read. So tell me!
JOINING US THIS WEEK
Shannon from REX ROBOT REVIEWS
After reading the Edelweiss synopsis I had high hopes for this Middle Grade because it sounded fresh and different. At first I was left scratching my head about the storyline set-up premise, but the writing style was smooth and full, so I shrugged it off and continued reading. I am at at 25% and have realized that the plot is not moving along very well. Also, the oppression and violence seem to be overshadowing the Wilders' story. So... right now I am a little disappointed, but things might change.
I finished listening to The Lost Princess of Oz and The Tinman of Oz, and am now on to
THE MAGIC OF OZ
in my audiobook collection.
The stories are certainly bizarre and are good brain cleansers in between books. If you want to read the first set of Oz books to children under ten or eleven years old, I would pre-read them for violence, but the stories he wrote after he took a break for a few years are more young child friendly. I think I am about 70% done.
Oh my, I LOVE OREOS!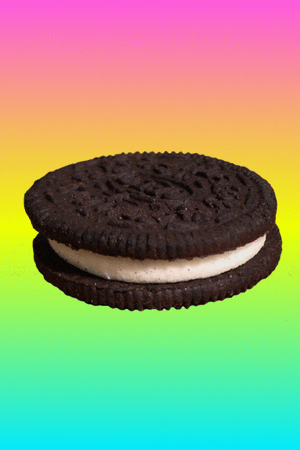 After The Wolf Wilder I will probably be reading the first Fairyland book because I don't have any ARCs due for quite a while. I have the first three as an ebook bundle on my Kindle.
(I do have #3 in HC, though)
(I am hoping Book Outlet will have them all)
I must admit, it was the covers that first drew me to these books, but I found a 31 page E-short for a dollar...
I love Valente's writing style, so when I saw the ebook bundle special, I caved. The short is still at that price, so if you want to check the author out on the cheap, like I did, go for it!
What are you reading? Tell me!