MAGICAL NEWS BULLETIN
MARCH 2019 EDITION
THE SNIDGET
is a periodical bulletin from the magical world. There will be plenty of news about Hogwarts and the wizarding world, and other fantastic literary places. It will be dropped off in the library by Owl Post every second Saturday of the month
.
I've been going a little wand crazy the last couple of weeks since I saw the Geek Gear Unique Wand's (they finally changed the brand name away from Noble Wands) Ravenclaw Superbia wand on the CHERRY WALLIS Harry Potter Fandom YouTube Channel. The reason her name is crossed out is both times I commented on her videos about one of the products she was showcasing, she skipped over me, not only not answering my query, but hearting the comments on both sides of mine; even the one where I told her I was buying the Superbia Wand because of seeing it on her channel. Now, she gets those subscription boxes for free and I would think the company would like her to cough up some helpful information about ordering and give kudos for buying one. Her byline is, if you're a first time viewer, "welcome to our family". Lies, all lies. Therefore, the video and photos below are all from another YoutTuber I linked on a previous post about the ShutterFly Harry Potter box. She unboxes the wand at :45.
Thestral tail hair core! My favorite magical beast!
Yet... do they actually have tail hair?
It looks like they may have changed the name again, to Wizardry Wands. Ha ha.
♦
The March wand is for Gryffindor. I hate doing this, but Cherry is the only one who had an
unboxing
. You can see it at 5:28. I'll change it out as soon as someone else does one.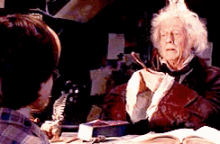 I am still going to order from
the Etsy shop,
BETTER TOGETHER CREATE
, I found when I was originally looking for the Superbia wand. I have decided on letter P (even though everyone on Twitter chose J, sorry) in a black finish with a speckled red and purple milky marble.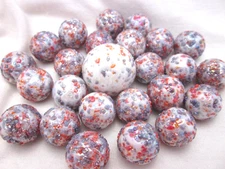 For $11.50 + $4 shipping I don't think I can lose. If it's nice I will have one for my Back to Hogwarts Day giveaway. You will be able to choose your own combination!
This published in November of 2017 and I only heard about it a couple of weeks ago! It is most certainly going to be my Mother's Day request from my son.
Do you have any wands?