MARCH 2019 EDITION
This is a sister blog feature for my popular Facebook page BUMBERSHOOT'S WITCHERY COOKERY & MAGICAL HOMES AND GARDENS. My followers asked for it and so it was granted. Jump on your broomstick and hop over to join in on all the fun we have; especially during the holidays!
I haven't sat down to figure out the specific measurements of the combined butterscotch ice cream topping and butter flavoring hybrid, homemade
BUTTERBEER
recipe I promised you in my
Potter Chat Harry Potter Book Night Recap
. I solemnly swear I will have it up next month! I did stumble upon these butterscotch simple syrups and will also be trying one out, so look for that concoction in the future as well.
In keeping with the Butterbeer theme,
THE POTTER COLLECTOR
taste tested and ranked all of the Butterbeer options at
The Wizarding World of Harry Potter
in Florida...
I thought I'd tackle
FEVER FUDGE
for the month of April because it has jelly beans in it and Easter will becoming up. I guess I'll have to come up with my own recipe because the only authentic jelly bean version I found on the internet has a broken link. And no... I will not be using
Bertie Botts Every Flavor Beans
in it, ha ha.
I ordered this and it just came today, so I don't have any of my own photos of it yet, but I wanted to feature it because it is a rip-off pure and simple. I wish I had read some reviews before I bought it, but because it was officially licensed merchandise I didn't think to do that. I wanted something with the Hogwarts crest on it other than a mug and this looked great, but...
MINE IS ALREADY COLOR CHANGED PERMANENTLY! Plus, it is not paint fired to the glass, it's a decal and part of the decal has shifted on mine: as per many many of the review complaints. It is also smaller than a standard water goblet. It's only six inches high and holds only 14 ounces if you fill it to the tippy top. I found volume and dimension details on none of the product pages I looked at. They sell this at
HOT TOPIC
for $5 less than I paid ($20), so if you still want one go there so you can look at it up close and return it easily if it is defective. I would only use it for display, though, and even if it does color change and the decal isn't defective, in my opinion it's not worth more than $10.
The comments for this YouTube video have been disabled. Hmm... I wonder why?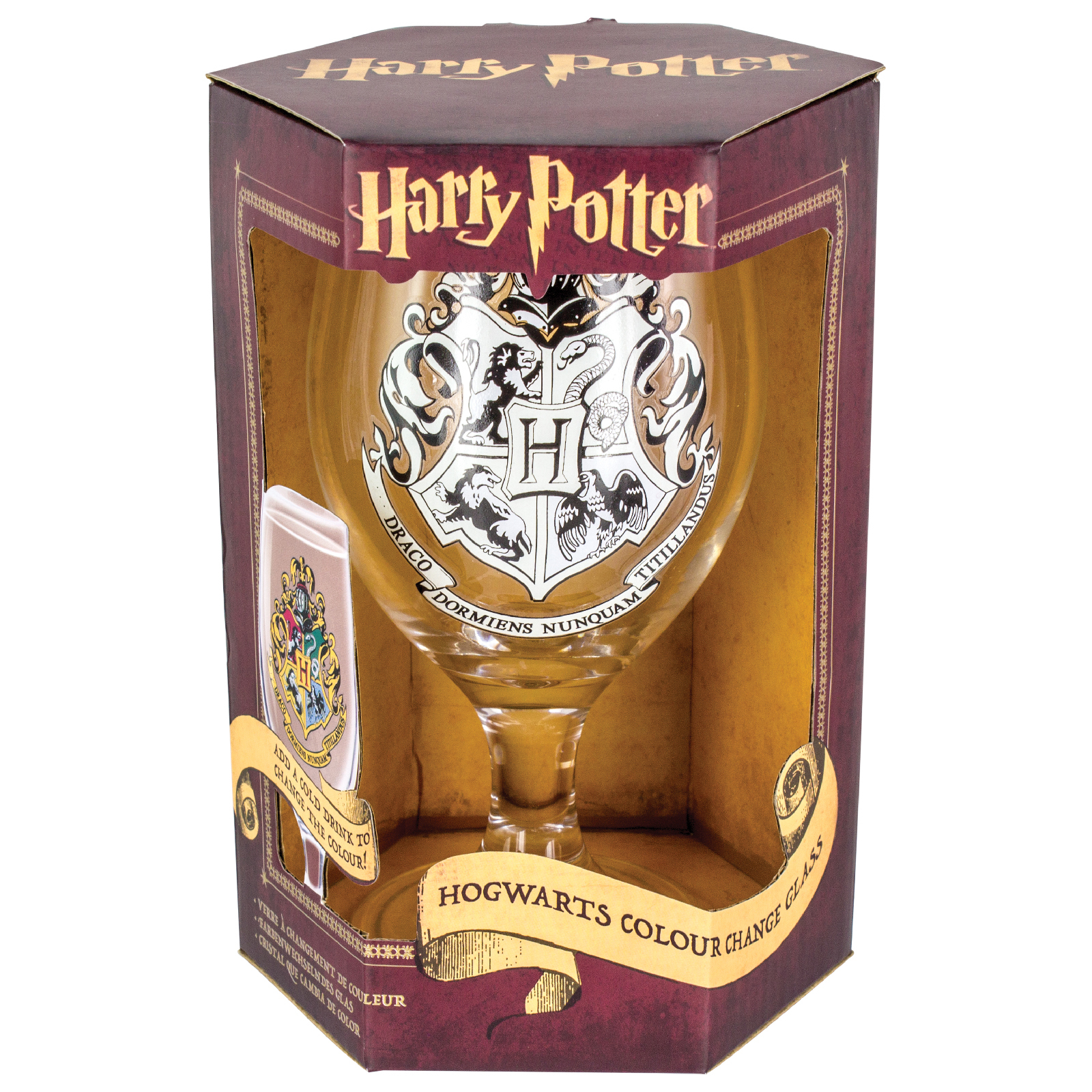 I am seeing this brown box, which is what Hot Topic has, and Amazon is showing an "updated version" for $12 (of course it went down in price a couple of days after I ordered it), so maybe they fixed the problems? I'd still go to Hot Topic to see it in person. I think maybe this new glut in licensed Harry Potter merchandise and collectables makes the licensing not as quality dependable as it used to be. Have you gotten any HP items lately that have not been that great?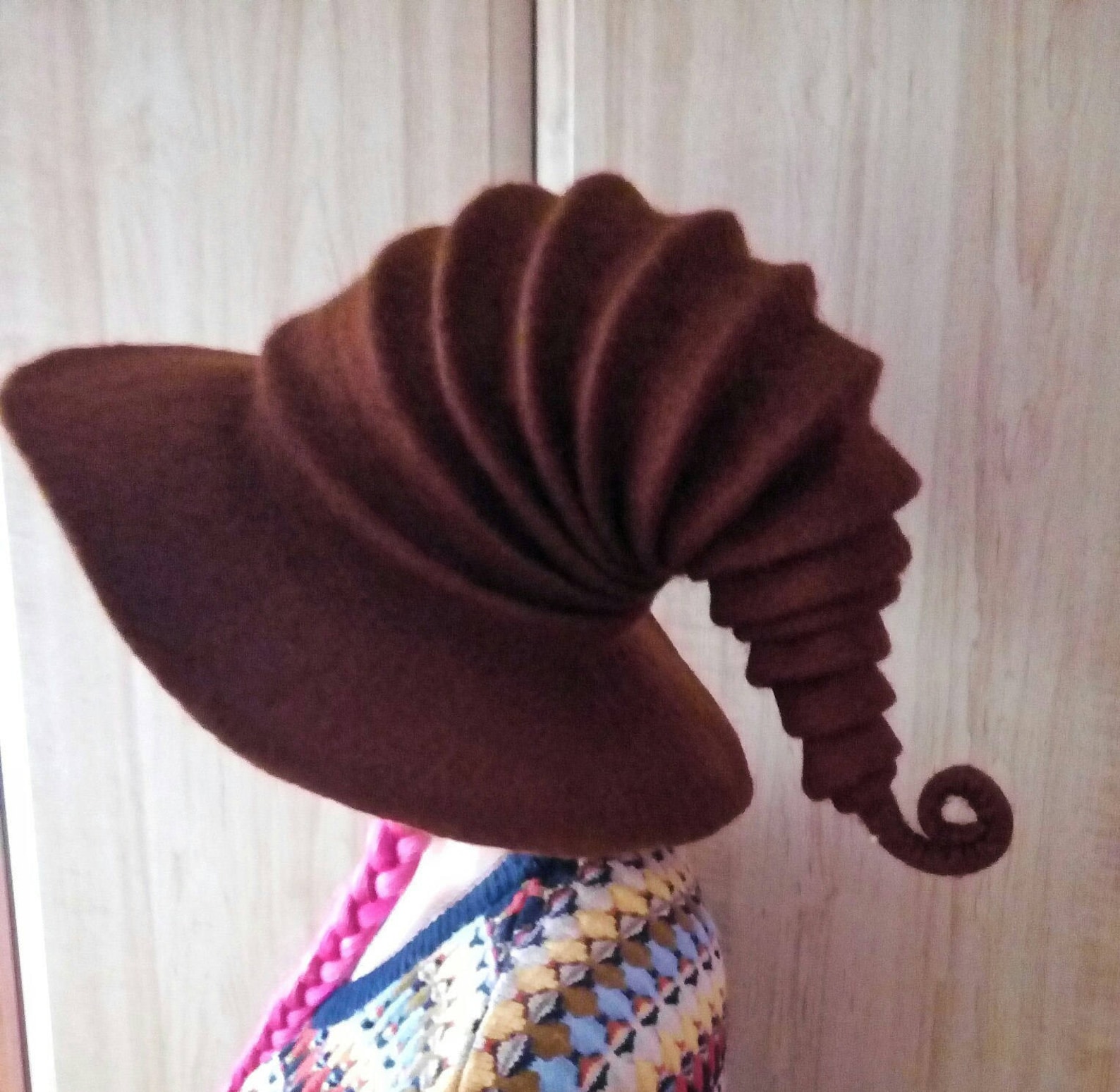 In October of 2020, Baz and I are planning a trip to
The Wizarding World of Harry Potter
in Florida, and I am already thinking about my outfit. Heh heh. I'm too old to be wearing a Ravenclaw uniform, so it's witchy civies for me. I wanted this $100 hat from
ETSY
in black, but the customer photos don't look nearly as nice as this; even though the customers seem thrilled. They look more like $50 hats. There are $350 hats...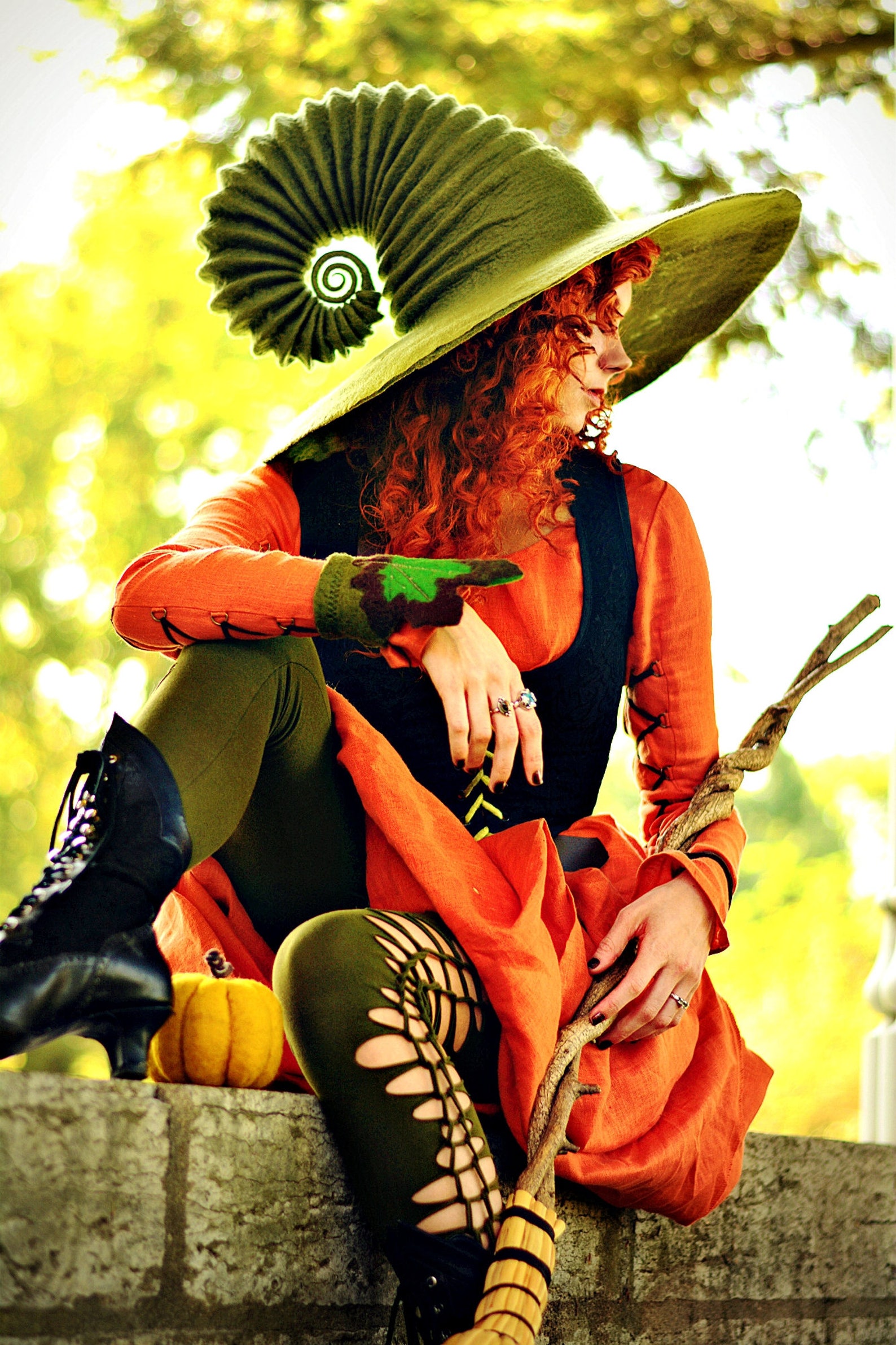 Does anyone have any ideas?
I have quite a bit of polymer clay because a couple of years ago I was going to start making the figural pens I used to make and sell at music festivals, but did I... no, ha ha, so I might give this a whirl as a Christmas tree decoration.
*WARNING: The crafter says "gonna" about a million times, and I had to turn the sound off.