FEBRUARY 2018 WRAP-UP AND GIVEAWAY
BOOKS AND READING

NOVELS READ IN JANUARY
SEVEN
FAVORITE BOOK READ
GOODREADS
It's being marketed as Middle Grade, but the themes are YA. I would strongly recommend reading it first before giving it to someone under thirteen.
TWO
6/50
TEAM
ARCS FINISHED
FIVE
RE-READS
NONE
CLASSICS
NONE
NEWBERY AWARD WINNERS
NONE


There was a challenge on Instagram called Read for Women to read all women authors in the month of February, and seeing it was Black History Month I read Black women authors. I had five women total because one of my ARCs was a woman author.


I will be linking up the first Saturday of every month with
STACKING THE SHELVES
hosted by TYNGA'S REVIEWS.
BOUGHT EBOOKS
GOODREADS
It was $1.99, but it is regular price now.
NETGALLEY ARC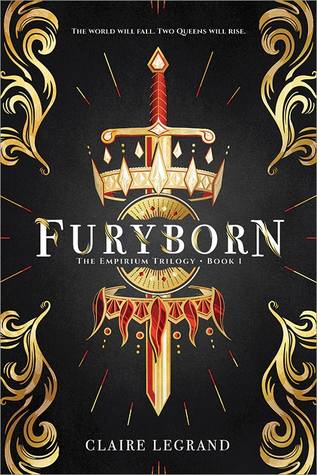 GOODREADS
It publishes May 22nd. There is a free chapter sampler:
HERE
.
BOUGHT HARDCOVERS
GOODREADS
I'm using the photo Jolene,
JO'S BOOK BLOG
, sent me from the store because I was so wiped out from hauling books around to put on the new bookshelves that I took a Bookstagram pic of one of the wrong books. Heh heh. I did a swirl and could have fudged it, but I put the wrong book on the top! Ha! Anyway... Jolene found these hardcovers for $5 each, in an antique store of all places, and was sweet enough to buy and ship them for me! She also included a little surprise...
GIFTED
GOODREADS
Thank you Jolene! I will be reading this soon because it has been on my TBR forever.♥
GIVEAWAY WINS
GOODREADS
This was a Goodreads win. I rated this book five stars! I have the ebook, so I will be using this as a giveaway when I review it here on the blog.
I won this on Jamie's blog,
THE PERPETUAL PAGE TURNER
, The Cruel Prince hardcover I am gifting to one of my blogging buddies, Elizabeth, from
SO LONG... & THANKS FOR ALL THE FISH
; and the paperback I am going to use for a Twitter giveaway. The fairydust candle and little bottle of fairydust are too cute.
.
TO ENTER
Follow me on
BLOGLOVIN'
and come back and leave the name you followed with in the comments, even if you are already following me, so I know who to count. On April 1st I will have my son give me a number and tell me to count up, or down. After I contact you, you will have 72 hours to claim the gift card. If no one claims I will have my son give me another number
. Perk to this givie? If I am not already following you, I will follow you back.
*IF YOU CAN USE THE ECARD TO BUY US AMAZON EBOOKS THIS GIVEAWAY IS INTERNATIONAL.
⚫
What books did you add to your pile last month?