TELL ME TUESDAY
is a floating feature, depending on your reading style, where you tell us what you read last, what you are reading now, what you will be reading in the future from your tbr pile, and why. I am oh so curious why people read what they read. So itell me!
Joining us this week...
Elizabeth from SO LONG... & THANKS FOR ALL THE FISH
&
Michelle from
IN LIBRIS VERITAS
Go have a peek at their latest grabs and tell them yours!
I am going to be using TMT LAST as my weekly update post for
ARC APRIL!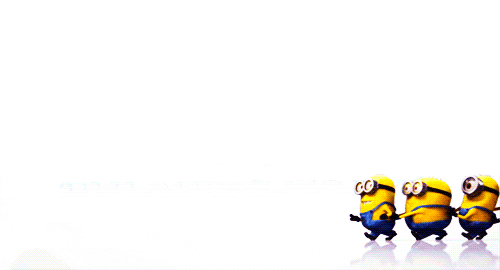 I used minion gifs in my ARC August updates, so I want to keep the tradition going.
Since the 1st of April I have read...
Another Middle Grade with an 11 year old MC who is concerned with YA subject matters. I just keep shaking my head.
GOODREADS REVIEW
I loved an adored this Children's chapter book / Middle Grade!
Week one grand total is two ARCs!
NOW
This is a pubbed ARC I didn't get to, but it still counts toward ARC April. It has a similar feel to
The Thirteenth Tale
, which I loved, but the 1969 storyline is falling flat so far. I really like the backstory, though.
NEXT
I am reading this for a blog tour review post on the 26th. Keep an eye out for that post on my Middle Grade blog, Paper Dragons, because there is going to be a $25.00 Amazon GC or Paypal giveaway with it. There is also a giveaway on Goodreads:
HERE
. This qualifies for ARC April, too.
Yes, I am planning on finishing Black Rabbit Hall and reading these two ARCs before next Tuesday. I am on a roll!
What are you reading? Tell me!