TFF is based on
TOP TEN TUESDAY
by The Broke and the Bookish. I always frown in a defeated manner trying to come up with ten books for TTT so...
FAVORITE FAIRYTALE RETELLINGS
I would have failed miserably with TOP TEN TUEDAY this week because after seeing the prompt, and thinking about it, I have read exactly FIVE retellings in my lifetime!
ONE
ISN'T THIS COVER STELLAR!
What is inside this book is even more magnificent.
It is a retelling of The Goose Girl, which I have never read, so for me it was a brand new storyline.
I cannot express how much I ADORED this novel! I am happy this week's TTT prompt was fairytale retellings because it has reminded me that I have to review this FIVE STAR beauty.
It is a standalone, however...
This short story is set in the same world.
And it is a FREE ebook!
And there is going to be a trilogy about the MC in
The Bone Knife
called
The Theft of Sunlight
. The first book,
A DARKNESS AT THE DOOR
, is supposed to he published this year.
The author has another YA Fantasy trilogy started called
The Sunbolt Chronicals
, and I just now bought the first book
SUNBOLT
for my Kindle because the ebook is only $1.99.
※
TWO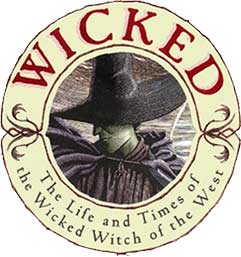 GOODREADS
When my son was little we used to go with his father to Barnes and Noble once a week. I saw this book right after it came out in paperback and squealed because The Wizard of Oz is my thing. He told me the book was too expensive, it was the fancy PB with the cut out cover, and walked away. Well, a couple of days later he came home from work with the book in hand. He said it was killing him how disappointed I had looked. Ha! I wished my ex had stayed that compassionate. Anyway, I immediately defaced the book because our bathroom was done in an Oz theme, so I framed the mini print inside the front cover.
Oh, and I loved the book, absolutely loved it! I really don't know why I didn't get the other books as they came out. I think during that period of time I was too busy pre-reading books for my son, and also reading along with what he was reading so we could discuss them.
I bought the ebook a while back to re"read" for the
Fairytale Retelling Challenge
because it was on sale for $1.99, and then I added the narration for some ridiculously low price, $2.49, maybe? Then a couple of weeks later I used my Audible 30 day trial free credit to buy
SON OF A WITCH
narrated by Maguire himself.
I would like to get all four of the series novels in hardcover.
※
THREE * FOUR * FIVE
THE SPLINTERED TRILOGY
GOODREADS
A

bizzare and macabre retelling of Alice in Wonderland. These stories are DELICIOUS!
Here are my blog reviews:
SPLINTERED
UNHINGED
ENSNARED