I saw this tag a loooooong time ago on Katherine's blog
I WISH I LIVED IN A LIBRARY
. She is a fellow Sunday Poster. I had a lot of entertainment reading her answers, and I didn't so much want to do it for me, but I am
snoopy
curious about some of my fellow bloggers; and as the game goes I have to do it in order to tag others, so here it is ... you have to give four answers for each question.
1. What other names are you called by?


La La (my real name is Linda). Both my blogging and my Harry Potter social site friends call me this. And the other musicians in the punk band I was in, called The Pound. My stage name was La La LaRue. Hehe.
Mom. I have a 23 year old son.
Sis/Aunt Sissy. My sister calls me, Sis, and she still refers to me as Aunt Sissy to my nephews, although they are young adults, now, and call me Aunt Linda.
Tippy.
All of my old friends in the dog show world call me this. Long story. Ha!
2. Jobs you have had.
(I am going to list the strangest)
Human chess piece.
I played a chess piece one summer at a Catskill Mountains' resort, for rich people, on a giant outdoor chessboard.
Sound technician for a deaf performance company.
I swear on JKR's pen that this is the truth.
Backup singer for a pop idol.
I did this for three months while one of his regular singers was on maternity leave. It was the most embarrassing gig I ever had, but it beat selling my instruments to pay the rent.
Assistant to a professional dog handler.
I grew up in a show kennel family, so it kind of came with the territory.

3. Movies you have watched more than once. Only four?! You know I have to cheat!
FOUR REALLY OBVIOUS
The original Wizard of Oz
All the LotR movies
All the Star Wars movies
All the Harry Potter movies
FOUR MORE
The original Willie Wonka
To Kill a Mocking Bird
Practical Magic
You've Got Mail
FOUR LESS OBVIOUS
Spirited Away
Almost Famous
Dune
Amelie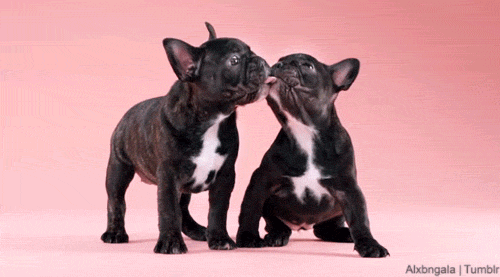 Okay okay, so this gif is a stretch, French kissing for Amelie?
EVEN LESS OBVIOUS
I Like Killing Flies
Tommy
Thomasina
Dragonslayer
HONORABLE MENTIONS
Enemy Mine
The Neverending Story
The Adventures of Baron Munchausen
Woodstock
I want you to know how much it is paining me not to list about 20 more. Sorry, I have lived a long time!
4. Recommend four books
.
I'll do older ones...
To Kill a Mocking Bird
Where the Red Fern Grows
A Wrinkle in Time
Heidi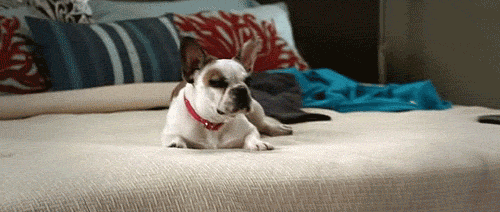 5. Places you have been.
Canada.
The only other country I have been to. We used to go once a year when I was a child.
NYC
. I only live three hours away, so I have been there many many times.
Boulder, Colorado.
I lived on a commune just outside of Boulder for four months.
Salem, Massachusetts.
I have visited three times, but never for the Halloween festivities, which is on my bucket list.
6. Places you would like to go.
London.
Harry Potter stuff!
Sleepy Hollow.
I traced my father's family back to Sleepy Hollow in the 1600s. There are Canniffs buried in the cemetery of the Old Dutch Church, a prominent setting in the Legend of Sleepy Hollow.
Dublin
. Irish ancestors from there.
Paris.
Duh.
7. Things I don't eat.
Meat.
Other than fish/seafood because I am a pescetarian.
Avocado.
In fact, I almost have a phobia about guacamole. It was horrible for me because I worked at a restaurant as a prep chef and I had to make what they called a California Pita with guacamole in it.
Anything coffee flavored.
The only thing that should taste like coffee is coffee, which I LOVE!
Figs
. Ugh.
8. Things I love to eat.
Lobster.
McDonald's Filet-O-Fish.
My ex mother-in-law's potato salad,
which I will never have again because she hates me now. Hehe.
Chocolate cake.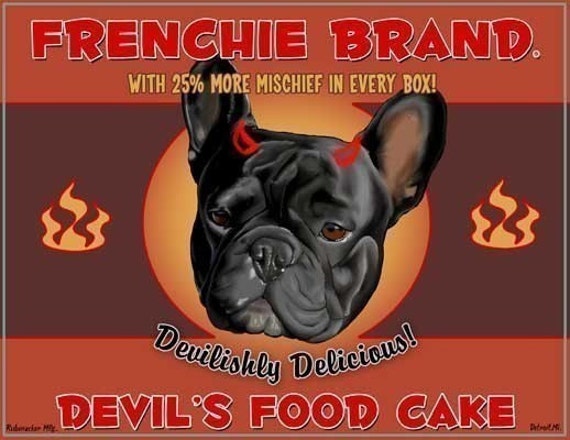 9. Television shows I watch
.
Ghost Hunters
Jeopardy
The Walking Dead
Downton Abbey

10. Things I am always saying.
"Oh shit balls!"
"Sebastian, can you hear me?"
He always seems to have headphones on
.
"Sebastian, why is that on the floor?"
Followed by, "Sebastian, why is that still on the floor?"
"Damn you Blogger. What the hell!"

11. Things I am looking forward to in 2016.
Sebastian going back to school after taking a year off to work
because he changed his major and blew through the last year of his college trust fund.
Moving
. Hopefully to a place where I can have a dog (can you guess which breed) and has some garden space.
Doing music gigs again.
I am going to pull a
Cait
and add a number twelve.
12. Favorite games. Any format: card, board, video, app, online; I guess even sport if you actually play it.
Scrabble
Lord of the Rings Risk
Mille Bourne
Words With Mostly Strangers Friends
If you play Words With Friends, and would like to challenge me, my username is Nerda Irk.
I TAG:
Elizabeth
from
SO LONG... & THANKS FOR ALL THE FISH
Pili
from
IN LOVE WITH HANDMADE
Done Sabrina
from
BEYOND THE BOOK REVIEWS
Cait
from
PAPER FURY
Done Shannon
from
REX ROBOT REVIEWS
And anyone else who wants to tackle this tag. Just let me know if you have posted this in the comments below with your link and I will add it here.
Shannon's
REX ROBOT REVIEWS TAG
Sabrina's
BEYOND THE BOOK REVIEWS TAG
Ha ha, just one more Frenchie...