TELL ME TUESDAY is a feature that oozed from my post Twitter party fried brains. It is a floating feature (depending on your reading style), where you tell us what you are reading now, and why, and what you will be reading in the future from your tbr pile, and why. I am oh so curious why people read what they read. So tell me!
Go have a peek at their grabs and tell them yours!
As most of you know I squished one more book in for my Goodreads challenge on New Years Eve for a total of 112.
It is a Middle Grade standalone set in Japan. I adored it!
My first read for 2016 was...
This novella compilation companion to the SPLINTERED SERIES gave both satisfying closure and a nod to new beginnings.
I started my buddy read of VICIOUS with PILI, from IN LOVE WITH HANDMADE, for the ROCK MY TBR CHALLENGE. I am not sure what I think of it. It is quite different from A DARKER SHADE OF MAGIC. It is more in the super heroes vein. This book also counts toward my COYER CHALLENGE.
While waiting for PILI to catch up a little bit I went back to my Netgalley eARC of FIRSTS. The sexual content is still making me *twitch* twitch* as it is YA.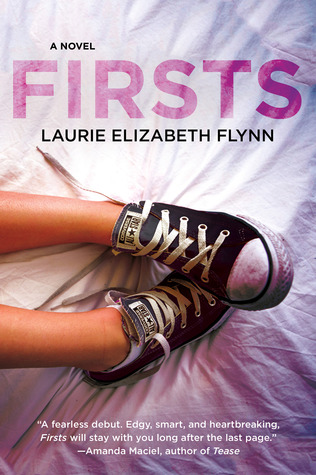 I have no idea what I am reading next, but I hope after I sit down and date all of my ARCs that it can be a me read!
I saw this nifty mini-challenge circulating around Twitter.
No one knew the originator, but I stumbled across it visiting a TTT post. It is from Anne at
MODERN MRS. DARCY
. And, yes, I am going to do it, ha ha. It fits easily into my FIVE other challenges, so yeah, easy peasy! I will be posting the image at the bottom of my TMT posts every week to keep you updated.
What are you reading? Tell me!