NUMBER ONE HUNDRED AND EIGHTY-SIX
TELL ME TUESDAY
is a floating feature, depending on your reading style, where you tell us what
you read last, what you are reading now, what you will be reading next from your tbr pile, and why. I am curious why people read what they read, so tell me!
⚫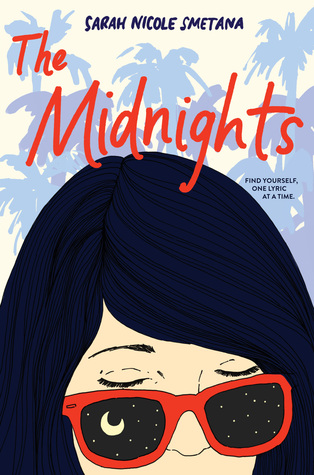 This book made me extremely angry. I haven't rated or reviewed it yet on Goodreads, but it will be one star. Let's drink 24/7, take up smoking, skip school on a regular basis, sneak out on school nights until 3:00 am, have unprotected sex with random boys; all to look cool, WITH ABSOLUTELY NO CONSIQUENCES, not even falling grades. Grrrrrrr... it is YA!
⭐⭐⭐⭐⭐
READ THIS BOOK! This is the third book in The Color Purple Collection and it is perfection. I have not reviewed it, yet, because I have a lot to say. It shows how both hatred and good relationships between Black Americans and White Americans are not, well... black and white. The author makes it clear that hating white people because they are white is as wrong as hating black people because they are black, and how that kind of hate is felt doubly by biracial children. I remembered I loved her writing style in The Color Purple and that love continued in this book. It was my fourth Black History Month personal challenge book. One a week, not too shabby for a short month with two ARCs also needing to be read.
Obviously I won't be able to complete this book for my personal Black History Month challenge, but have started it.
YOUNG ADULT
SCIENCE FICTION
STANDALONE
GENDER IDENTITY
Publishes March 26th - Netgalley
This is my next review ARC. It is a Read Now if you are interested.
YOUNG ADULT
FANTASY
PREQUEL
BISEXUALITY
Publishes March 6th - Edelweiss
I didn't care for this author's first book because the characters weren't well fleshed out, the magical system had a lot of holes in it, and there were a lot of cliche drugstore romance type scenes; however she was a debut author and I had been following her on Twitter from before she started mentioning she was writing a book and I loved her personality, so I thought I would give her another chance. There are two looming problems though, the less than stellar reviews are finding the same things, that I listed above, with this book... and I thought it was a prequel novella bcause Goodreads originally indicated that it had 214 pages, but now it says 400 pages! Blergh.
What are you reading? Tell me!