NUMBER ONE HUNDRED AND FIFTY-TWO
THE SUNDAY SYNOPSIS
WEEKLY WRAP-UP
BLOG - LIFE - MUSIC - WEB
TELL ME TUESDAY
LAST. NOW. NEXT.
2018 READING CHALLENGES INTRODUCTION
BEAT THE BACK LIST - BETTER WORLD BOOKS
COVER CONVERSATIONS
MY GOLLANCZ TERRY PRATCHETT COLLECTION HARDCOVER
THE MONTHLY MOSH
JANUARY WRAP-UP
READING AND BOOKS ONLY
STACKING THE SHELVES
MONTHLY $5 AMAZON GC GIVEAWAY
Wow! It's been forever since I have done what I consider a full blogging week (4-5 posts). I think it is because of finally being over the super flu. I don't know about you, but I always feel a bit more motivated after a sickness because it feels so great to be on my feet again. Ha ha. As you can see, I have resumed my reading and books only monthly wrap-up, and same as last year there will be some kind of small giveaway each month!
I have been a boring person lately. Ha!
As you know I have started to play guitar again after stopping when I had my son 25 years ago, and besides fulfilling a promise to a friend who passed away, and looking forward to making some fun money after I retire next year playing bar gigs with old band days buddies, I have gotten the unexpected perks of more joy, centering, and revitalized energy levels in every day life. So, I have been encouraging others to pick up an old instrument or start a new one. Although my re-entry point wasnt as bad as I thought it was going to be, it wasn't much better, so I was thrilled to find some inspiration and motivation on YouTube in
RACHELF
. She began playing electric guitar from scratch two years ago at the age of 22, and here is her month by month progress clips video montage. Have a look, it might inspire you, too!
BOUGHT EBOOKS
GOODREADS
It was still $1.99 as an ebook at the time ofthis posting.
GOODREADS
This title was still $1.99 on Sunday, too.
NETGALLEY REVIEW ARC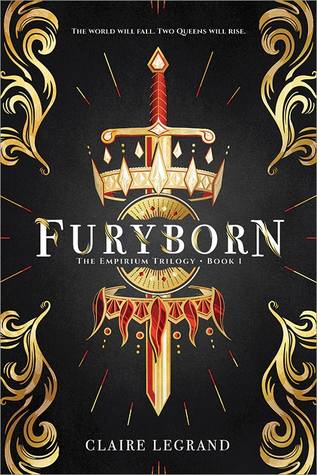 GOODREADS
It publishes May 22nd.
WON ON GOODREADS
GOODREADS
It publishes February 13th.
TELL ME TUESDAY
NOW. NEXT. LAST.
TOP TEN
YEAR END READING SURVEY
I pinky swear this time. Ha ha!
COVER CONVERSATIONS
THE SUNDAY SYNOPSIS
Have a stellar week!