AUGUST READING WRAP-UP
NUMBER THREE HUNDRED AND EIGHTY-SIX
TIDBITS
LIBRARY LION LIFE
TELL ME TUESDAY
is a floating feature, depending on your reading style, where you tell us what
you read last, what you are reading now, what you will be reading next from your tbr pile, and why. I am curious why people read what they read, so tell me!
A YEAR OF ONE BOOK A WEEK
BOOKS READ
FOUR
ARCS
NONE
PHYSICAL BOOKS
NONE
EBOOKS
THREE
AUDIOBOOKS
ONE
MANGA - GRAPHIC NOVELS - COMICS
ONE
MIDDLE GRADE
ONE
YOUNG ADULT
NONE
ADULT FICTION
THREE
NONFICTION
ONE
RE-READ
NONE
FAVORITE AUGUST READ
•
YEAR TO DATE TOTALS
BOOKS READ
37
(two books ahead of schedule for one book a week)
•
NONFICTION 4/12

MIDDLE GRADE 11/12
NATIVE AMERICAN/FIRST NATIONS AUTHORS 8/12
•
MIDDLE GRADE - 11
YOUNG ADULT - 8
ADULT FICTION - 15
NONFICTION - 4
•
GRAPHIC NOVELS - 2
AUDIOBOOKS - 20
EBOOKS - 17
PHYSICAL COPIES - 0
BORROWED - 14
ARCS - 6
⚫
⚫
Better World Books
.
⚫
⚫
Waves hello! I'm trying to catch up with everyone's blog. I think I'm halfway there, but I still have hopping to do for last weekend's Stacking the Shelves. I had Covid again about three weeks ago. I'm not sorry that I never got up the courage to go out and get my booster, after getting Omicron the first time at the cardiologist's office, because Baz and five of his friends who are all boosted and masking in public, picked it up at a Magic the Gathering tournament. I still don't understand how I got it because both Baz and I wear KN95s when we are not in our rooms. Even if the other person isn't around. I guess it was from surfaces, so we are being more careful about hand washing and wiping things down.
•
Anyway, I got over my first symptoms in less than 24 hours, even quicker than Baz and the boys, but... it keeps coming back every few days and it's been worse each time. I haven't had any symptoms, other than fatigue, for all most a week now, so I have my fingers crossed.
•
I have felt defeated because I wasn't able to get another game night post up and my blog views are diving. And not to be a big Debbie Downer, but between all the emails I had to draft to coordinate the community center's free filled backpacks and free back-to-school haircuts and hair braiding, and the photo taking and neverending commenting for the daily Back To Hogwarts Pottergram challenge... I have tendonitis in my right wrist and forearm. Okay, I'm done complaining. Ha ha. Here's a picture of my cat.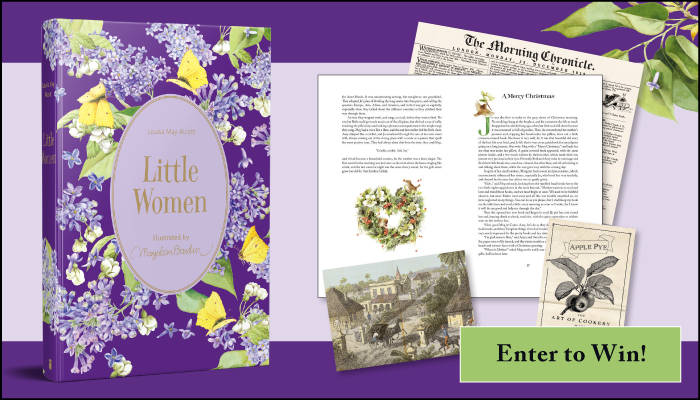 LITTLE WOMEN COLLECTORS BUNDLE
Giveaway ends September 13th.