TFF is based on
TOP TEN TUESDAY
by The Broke and the Bookish. I always frown in a defeated manner when trying to come up with ten answers for TTT, so...
IF YOU ARE IN THE MOOD FOR:
ADULT FICTION STANDALONES
1.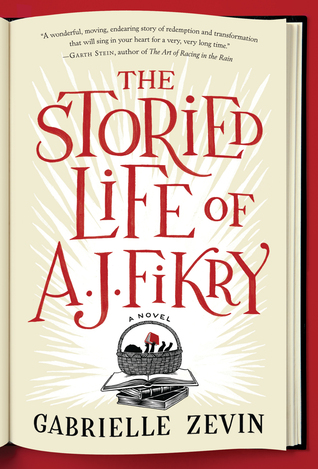 I read this after loving Zevin's YA standalone
ELSEWHERE
and her YA trilogy
BIRTHRIGHT
(better known as the "chocolate books"). It is about a widowed bookstore owner. It was unfairly semi-slammed on Goodreads because her YA fans wanted it to read like YA, and others didn't like that it was "heartwarming", even though the synopsis let you know that. I hate when this happens to good books. So if you would love a warm fuzzy, but not sugary sweet, story about bookish things; (with a bit of mystery); this book is for you.
2.
Again, this story is bookishly wonderful. It is about a book store, books, and authors. It has a Gothic feel to it as well as paranormal, mystery, and thriller ticklings. It has Historical Fiction leanings, too! The writing is sublime.
3.
Another great book that got slammed on Goodreads by a lot of readers. I think it was because it was about faeries, but they weren't of the typical YA faerie characterization. Again, why do so many readers assume books are YA when they are about certain subjects? Anyway, this is a thinking book, hence so many bad reviews saying they dnfed because they were "lost" and "confused". This is definitely an Adult Fiction book and deals with some pretty heavy psychological themes as well as the paranormal
aspects. These faeries are North American First Nations folk, so throw all of your British folklore notions out when reading this book.
4.
And another good book that was berated on Goodreads because it was not what people assumed it would be. Christopher is Anne Rice's son, so there were a lot of readers who were disappointed that it wasn't paranormal and/or written in the same style of his mother. Also, it was about teenagers, but not YA. It was written as Adult Fiction and deals with the teen psyche in an adult way. In my opinion there have been a good many YA titles released in the last couple of years that should have taken this publishing approach. It also deals more with parental input and influence than most YA does. If you are looking for an Adult diverse Contemporary read that deals with the interaction of families; this might be what you are looking for.
5.
This author wrote my favorite vampire book,
THE MEDIUM
; well, it is actually tied with
INTERVIEW WITH THE VAMPIRE
. Since reading that first book in
THE BOOKS OF LOST KNOWLEDGE
series, I have just about devoured everything else she has written. I think I have one Children's story left, and two Adult Fiction short stories to read. This was her first foray into the Science Fiction realm. DO NOT READ THE GOODREADS SYNOPSIS if you like to start a book knowing basically nothing. I was glad that I did not read the synopsis until I had finished. The ebook is $2.99. You can also read the first eight chapters for free on
Wattpad
.
Do you like reading standalones?