THE SUNDAY POST
is a weekly feature hosted by Kimba at the
Caffinated Book Reviewer (I have no idea why Blogger did that when I added the link)
. It is a chance to recap the previous week, share news, showcase books and/or bookish things we have received, and tell about what is coming up on our blog in the next week. You can view the rules,
HERE
.
MONDAY:
A veteran blogger, Anna Reads, left book blogging behind on Monday because of all of the commercialism, and competition that has shrouded our community lately. She wrote a Tumblr post about it and I was going to add the link, but she seems to have taken it down. Later that day, I had an example of what all of this carnival barking has done to our corner of the blogosphere when I tried asking bloggers on Twitter if they had read this certain book. I had received an email about a Read Now eARC on Netgalley, but it was being published in only two days. I asked if anyone had read it, and many of the bloggers acted annoyed at first, until I explained that I only wanted to know if it was worth trying to get it read in such a quick turn around. I think they thought I was going to try and hype the book to them. I was upset because most of them should have known that was not what I am about. MONDAY POST- Cover reveal of The Infinite. View,
HERE
.
TUESDAY:
My feature Tell Me Tuesday. View,
HERE
.
WEDNESDAY:
New "NON" feature... Whatever Wednesday,
HERE
.
THURSDAY: Sent out two Twitter RT giveaway prizes: Belzar ARC and The Jewel ARC.
FRIDAY: Did some catching up with commenting on others' blog posts and stumbled upon a tag that I want to do (and I usually loathe tags).
SATURDAY: I worked on my personal blog because I want to start posting to it more.
NEXT WEEK:
I will be posting the book tag I found and doing my usual Tell Me Tuesday and The Sunday Post. I don't know what my Whatever Wednsday meme will be yet. I should be getting my copy of The Raven Boys from
Of Spectacles and Books
on Tuesday for my guest review on her blog. She is giving away books in return for guest reviews, so if you are interested shoot on over there and send her an email to see what books she has left. I should also be getting a review of Compulsion up because I am at 75% right now.
WHAT I GOT:
GOODREADS FIRST READS PRIZE- Vitamins: Our Obsessive Quest for Nutritional Perfection.


ARC AUGUST PRIZE - The pre-order of Darkest Part of the Forest , that I won, arrived on Tuesday. I am giving it to my best blogging buddy, Brittersweet (it was part of her birthday gift), but she is going to let me read it first! I promised not to eat while reading., which is another reason I like ebooks; my Kindle wipes off nicely. :)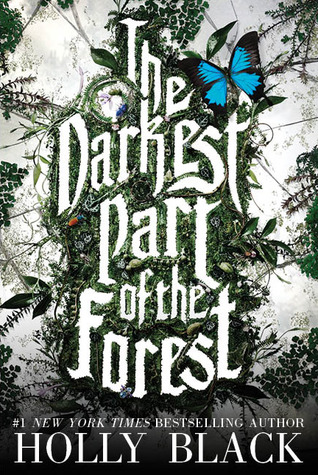 NETGALLEY- The Witch of Napoli ebook. It is described as Adult Historical Fiction with a paranormal twist. It was a Read Now.
EDELWEISS - Three different gardening books from the instant download list. One of them is about growing vegetables in hay bales. I'll let you know how that garening adventure turns out next fall. :)
*I am on a book buying ban, so there were no purchases.
Ha ha, but after I wrote that I bought a 99¢ book, The Kingdom of the Sun and Moon because I loved the cover (I am a sucker for cute little mice every time).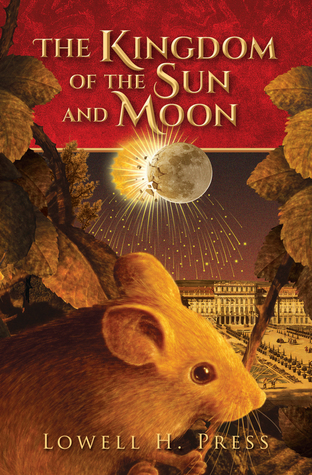 GIVEAWAYS
From the Heart valentine + swag + handmade bookmark,
HERE
.
Do you listen to many audiobooks? Brown Girl Dreaming will be my first.