MAGICAL NEWS BULLETIN
MAY 2020 EDITION
THE SNIDGET
is a periodical bulletin from the magical world.
There will be plenty of news about Hogwarts and the wizarding world, and other fantastical places. It will be dropped off in the library by Owl Post every second weekend of the month.
Hear the stars of Harry Potter reading Philosopher's Stone. The first chapter was read by Daniel Radcliffe.
IMAGE REVEALING MARAUDERS MAP MASK
I've linked this not so much for the Accio Box unboxing, but for the magical living inspiration Lonnie's short Harry Potter themed bathroom tour gives!
#StayMagical
Exploring old Harry Potter websites, including J.K. Rowling's old pre-Pottermore interactive site via the
WAYBACK MACHINE
. I am hoping I can figure it out enough to see if I can find the old MyLeaky website!
LOCOMOTOR 8K VIRTUAL RUN
POTTERHEAD RUNNING CLUB
'S newest event donates to
TEAM RUBICON
. Remember you can complete these events in sections: running, hopping, skipping, joggling, or walking if you need to. The idea is to get moving and donate to charity!
Peter didn't realize he hadn't done an in-depth video about the Philosopher's Stone twentieth anniversary editions, so he fixed that. He found some interesting images in, and on, the books he hadn't even noticed before!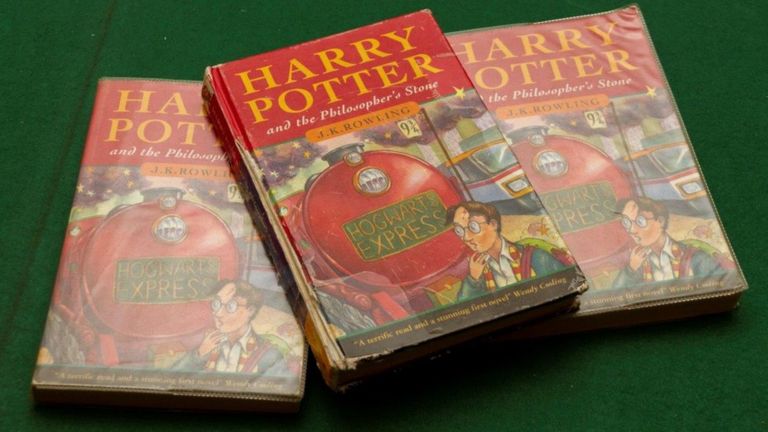 Harry Potter books found in the trash at a library sell for £33,000! You can read about them:
HERE
.
Stay magical, my friends!