TELL ME TUESDAY
is a floating feature, depending on your reading style, where you tell us what
you read last, what you are reading now, what you will be reading next from your tbr pile, and why. I am curious why people read what they read, so tell me!
CLASSIC
HISTORICAL FICTION
Published 1868 - Own Paperback and Kindle Ebook.
I shouldn't have been afraid to re-read this. I still love and adore the story. I'm looking forward to reading her other books about the March sisters!
★★★
(2.5)
ADULT FICTION
STANDALONE
GRAPHIC NOVEL
ISSUE RELATED CONTEMPORARY
BREAST CANCER - RELATIONSHIPS
Published 2018 - Hoopla Borrow
This was a very odd book.
★★★
(2.5)
CLASSIC
GRAPHIC NOVEL
Published 2017 - Hoopla Borrow
The way they drew Anne's face was just strange. The other characters' faces were not like that. The first close-up block startled me! They also modernized some of the dialogue, which made no sense to me because it's Historical Fiction. I hate that.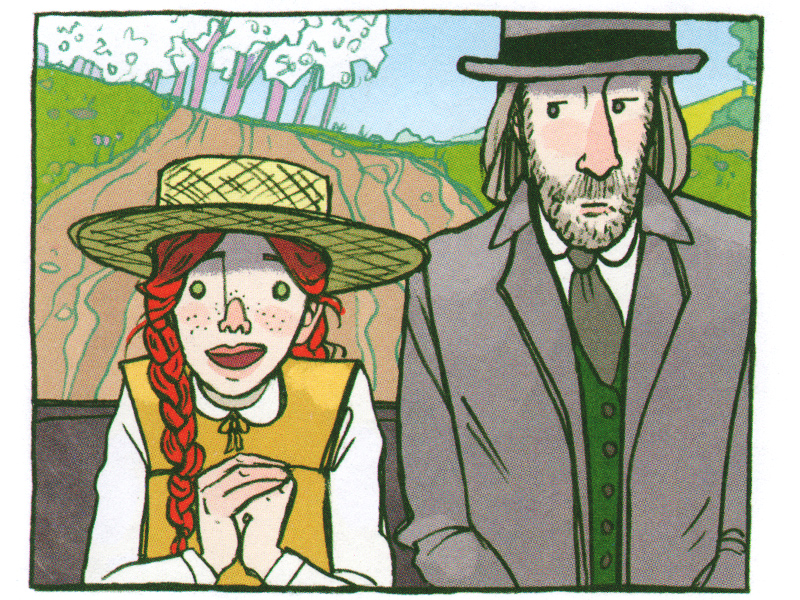 MIDDLE GRADE
STANDALONE
HISTORICAL FICTION
NEWBERY AWARD WINNER
Published 1938 - Library Ebook Borrow
I will be finished by tonight!
MANGA. COMICS. GRAPHIC NOVELS.
Drop by Lindsi's blog on Wednesdays! There's a linky!
I borrowed some fantastic sequential art titles from Hoopla for my April diversity theme. April is diversity month. The George Takei book was a free borrow. It was from a group of books that don't take away from your allotted borrows for the month. The Best We Could Do is about Vietnamese immigrants. I live right next to Little Vietnam in my city, so it will be of special interest to me.
What are you reading? Tell Me!