MAGICAL NEWS BULLETIN
THE SNIDGET
is a periodical from the magical world. There will be plenty of news about Hogwarts and the wizarding world, and other magical literary places. It will be dropped off in the library by Owl Post every second Saturday of the month
.
If you want some magical Harry Potter Halloween party ideas and recipes check out this Facebook
ALBUM
on Bumbershoot's Witchery Cookery's page.
Or if you want to throw a dark and sophisticated All Hallows Eve dinner party,
THE SLUG CLUB
album is what you want to peruse.
I would invite the Lovegoods to all my parties!
All of the Harry Potter LEGO sets unboxed and assembled in real time!
A programmable wand that teaches kids coding!
Read
THE LEAKY CAULDRON
article
And there was this final trailer for
THE CRIMES OF GRINDELWALD
and I completely missed the
NAGINI UPROAR
on Twitter!
It's
Find out why this book sold for $73,000 over on
WIZARDS AND WHATNOT
.
⚫
Can you imagine?! I had no clue there were ARCs of the HP books. Wizards and Whatnot will probably be writing an article about her in the near future!
⚫
I was getting excited about asking for the
HARRY POTTER AND THE GOBLET OF FIRE ILLUSTRATED EDITION
for my birthday, but alas, I found out a week before that it doesn't come out until next October. Make sure you click the link to see a preliminary sketch of one of the dragons. I was going to have my son give me the money for my Book Outlet order as my birthday gift, until I saw this...
If you pre-order it's $30 off!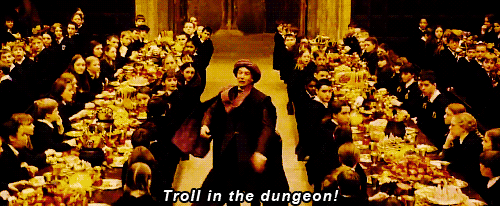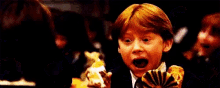 Hahahahahah!
Have you ever been a Harry Potter character for Halloween?