Greg from
BOOK HAVEN
tagged me for this interesting post!
THANK YOU
⚫
When I first saw this tag I thought it was an extremely long book tag and I breathed a sigh of relief when I saw it was about books with many pages. Ha ha.
The tag is simple...
1. List five of the longest books you have read.
2. Pick two of the longest books on your TBR.
3. Discuss.
4.Tag others...
Talitha -
VICTORIAN SOUL CRITIQUES
Michelle -
IN LIBRIS VERITAS
Annemieke -
A DANCE WITH BOOKS
Katherine -
I WISH I LIVED IN A LIBRARY
Danielle -
BOOKS, VERTIGO AND TEA
Liz -
COVER TO COVER
C.J. -
RANDOM MELON
Elizabeth -
SO LONG... & THANKS FOR ALL THE FISH
FIVE LONGEST BOOKS READ
I thought this was going to be easy to do, but NOT! I thought I could go to Goodreads, call up my Read Shelf and hit some magic button that would sort them all by page totals. Ha! I went down through every year until I was in seventh grade and looked at the longest book for each year. I am thinking that this method wasn't perfect because I am sure some of the second longest books for some years may have been longer.
IN INCREASING ORDER...
GOODREADS
1,057 PAGES
I read this during high school sometime. It was probably during a summer vacation. My sister has read it three times. The last time was via audiobook. I tried reading it again a few years ago, but couldn't get into it. Now I am not interested at all.
GOODREADS
1,093
My ex moved into my apartment with ten paperbacks. This was the only one I hadn't read already. Of course I had to read it right away! That would have been in 1991. This is the exact cover of the book he had. I don't remember it scaring me, but the psychological elements were very interesting.
GOODREADS
1,152 PAGES
I read this during the summer I was interning at a recording studio in 1983. I have no recollection of how or why I had the hardcover in my possession. I know I was still living in my college apartment even though I had graduated the year before. I was taking the greyhound bus back and forth to Ithaca during the week to my internship and I remember reading it on the bus and at lunchtime. I was not into Samurai or Asian history at that time, so I am wondering why I decided to read it. Maybe someone gave it to me? I have no clue. I know I loved it, though, and I still have it.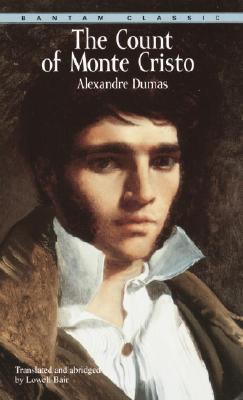 GOODREADS
1,256 PAGES
I read this when I was fifteen or sixteen. I know we didn't have to read it for school, so it may have been one of the paperbacks that got passed around in my group of friends because reading it made us look cool and intelligent. Ha ha.
GOODREADS
1,463 PAGES
Oh, this book! I remember it well. I read this when I was twenty years old and my band was on the road during the winter months in the midwest, well... Ohio, Indiana, and Illinois. What region is that considered? It was the most miserable music circuit I was ever on. I was freezing to death most of the time because our step van had no heat, and there was a big hole in the floor that was only covered by a piece of cardboard so the guys could easily uncover it to pee through it, so we didn't have to stop the truck. I remember loving the moments that I got to read this book with a hot delicious cup of coffee. I don't remember, but I bet I took it with me because of it's length. The only other books I remember reading while on the road were a series of travel romances about naughty stewardesses; yes it was so long ago a flight attendant was still called a stewardess. They were easy to find at truckstops and supermarkets, and the guys in the band tore the mickey out of me for reading them. Heh heh. Anyway, I really want to read Les Miserables again. Maybe I will buy the audiobook next year.
THE TWO LONGEST ON MY TBR
GOODREADS
1,318 PAGES
I wanted to read at least one Murakami and most everyone told me to start with
THE STRANGE LIBRARY
which is only 97 pages, but no, I see this on sale in an Audible newsletter and I have to have it, all 47 hours of it...
GOODREADS
I,440 PAGES
Everyone needs to attempt War and Peace, right? I have the audiobook. It is 60+ hours if I am not mistaken. I do know after seeing this Puffin Classics cover, I MUST HAVE IT FOR MY SHELVES!
⚫
Here are some other bloggers who posted...
Jolene from
JO'S BOOK BLOG
I ALSO TAG, YOU!
If you do the tag leave your link in the comments and I will add it to my post.