BLOGGER
CYRA
RATTLE THE PAGES
⚫
This is a Q&A feature. Sometimes it will be blogger interviews and sometimes authors. Other times it might be me asking my sister what she thought about a book series, or a chat with another blogger, or two about something bookly!
Tonight I have Cyra here with me in the library. I love her blog
RATTLE THE PAGES
because when people comment she always leaves a meaningful reply, even if her answer needs to be lengthly. She has an original feature called
A GLIMPSE BACK IN TIME
where she talks about the history behind some of the books she has been reading. I love it!
⬛⬛⬛
1. When did you first become aware there were blogs and what type of blogs were they?
I'm not sure when I really first became aware of blogs. I feel like I've always known about them just because I often stumble across them in my various google searches. I'm sure the first ones I came across were probably full of recipes and craft projects.
2. How did you discover there were book specific blogs?
I was really into tumblr for awhile and eventually found the bookblr community on there. Then I found those people on Twitter and found the bookish community on there which led me to finding their regular bookish blogs. Best discovery ever, basically.
3. What made you decide to start blogging?
I feel like my story is basically the same as most other people. I love to read, I don't know anyone else who does, and I wanted an outlet to be able to talk about the books I've been reading! I mean, my sister's bookshelf is full of books I'm forcing her to read, but she reads sooo slooooowly. So really I can discuss books with her like once every six months when she finally finishes a book or series I shoved at her.
4. Have you ever thought about vlogging?
I have kind of been giving it some thought lately, but I'm scared because I'm probably gonna be totally awkward and I don't want people to listen to me talk.
5. What is your favorite genre?
I would have to say fantasy is probably my top favorite genre. Besides that I really like science fiction, dystopia, fairytale retellings, and tough-issue contemporary!
6. If you were going to write a book, what would it be about?
I don't know if I would ever actually write a book. I kind of have a cool idea for a book that I thought it would be rad to write, but realistically, I don't think I'm a writer. But definitely my idea could be considered something along the lines of Legend of Zelda fan fiction.
7. What is your favorite book of all time?
I think you could answer this question for me! Haha! Definitely The Darkest Minds by Alexandra Bracken. OR Salt to the Sea by Ruta Sepetys. Or lately I just can't get Stalking Jack the Ripper by Kerri Maniscalco out of my head! I loved that one as well! But The Darkest Minds will definitely always be number one in my heart.
▫▫▫
L.L. I have them all on my Kindle now because of you. I hope I love them because I am dying to have those stellar covers in hardcover on my bookshelves!
8. What is the first book you remember reading all by yourself?
I'm pretty sure it was probably Dr. Seuss. I have this memory from when I was in elementary school where there was some kid in my class who would call me Dr. Seuss Girl (ooooh, I think I need some ice for that burn) because I had this big book of Seuss stories that I carried around with me at recess.
▫▫▫
L.L. I LOVE THIS!
9. Music or no when reading?
Definitely no! Preferably no noise at all! I just can't focus if there's outside noise going on around me. So basically I can't read when the BF is around because he sees that open book in my lap as an invitation to babble my ear off.
10. Coffee or tea?
Definitely coffee!! I don't like tea at all. But I recently tried bubble tea because I was curious and I actually liked it. Probably because it was so sweet that I couldn't taste the tea.
11. If you could have the complete words of one author, for free, whom would you pick?
Well, immediately I think that I would want the complete works of Alexandra Bracken. But I actually already have that. So next I would probably say Dr. Seuss because now I'm thinking about his stories. I guess I'll just forever be Dr. Seuss Girl.
12. Favorite book that was assigned in school?
Hands DOWN it was The Outsiders by S.E. Hinton. I loved it so much I bought my own copy of it. And I frequently pick it up, intending to just flip through the pages, and end up reading the whole thing. And this year they're releasing a 50th anniversary edition of it and I'm SO buying it.
13. Favorite season?
Autumn!! I love the chilliness, the smells, being able to wear boots, scarves, and sweaters again. I love pumpkin decorating contests because I always blow everyone out of the water because I'm so awesome. I like the half price Halloween candy on November 1st. Is November 30th still fall? Because that's my birthday and I like that too.
14. Favorite reading spot?
I guess I'd probably say my couch since that's where I generally always end up reading. Or in the bedroom with the door closed if I really mean business because then I can't hear anything else.
15. Favorite book to movie adaptation?
Oh goodness. I have never been able to decide on one for this question. I'm going to go with all the Harry Potter movies just because they all bring me so much joy and I've never found myself disappointed with them.
16. The book that made you cry the hardest?
Okay, first of all, Salt to the Sea by Ruta Sepetys. Read it. It's sad. How can it not be sad? It's about the worst maritime disaster in HISTORY! That's bound to be sad. But besides that, all the books that made me cry the hardest that I can think of off the top of my head are books that I didn't even really like. Allegiant by Veronica Roth made me bawl like someone close to me just died in my arms. The Fault in Our Stars made me do this weird heartbroken sob/hysterical laugh combination when I tried to tell my sister about it. And I cant think of anything that I liked about We Were Liars by E. Lockhart, but I cried like a baby at the end.
17. Your all time favorite book character?
You ask the hard questions here, don't you? I'm gonna say it's a tie between Ruby Daly and Liam Stewart from The Darkest Minds. Ruby has such awesome character growth and goes through so much crap and is just SO TOUGH. And Liam is super sweet and always there for her and I want a Liam Stewart of my very own.
18. What book series do you think would make a great television show?
I generally GREATLY prefer movies to tv shows for book adaptations. But after giving this some thought, I think that The Girl From Everywhere by Heidi Heilig would make a cool tv show. Because they could just keep finding different maps forever and having sweet adventures. I personally didn't really love that book, but now I want that tv show.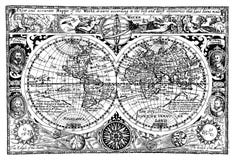 19. Favorite book pet?
Abraxos from the Throne of Glass series. He's bred to be this super tough killing machine and can definitely deliver that, but is also content to just sniff flowers. He's super loyal. He's a wyvern... I think that's basically a dragon? I don't know, but whatever he is, I want him.
20. What is your favorite thing about blogging?
I love that I've met so many amazing people who also love reading, but I think my favorite perk of blogging is all the amazing books I've discovered that I NEVER would have heard of otherwise. It pains me to think that I could have missed out on some of these amazing books!
▪▪▪
Thanks so much for having me on your blog!!! :)
▫▫▫
L.L. You are very welcome. Thank you for taking the time to answer my 20 nosy questions!
Hello everyone! My name is Cyra (Sear-ah) and I'm 25 years old. I live on a ranch in the middle of nowhere in South Dakota with my boyfriend of five years and my cat, Roo.
BLOG
TWITTER