TFF is based on
TOP TEN TUESDAY
by The Broke and the Bookish. I always frown in a defeated manner when trying to come up with ten answers for TTT, so...
MY TOP 5 FUTURTISTIC SETTINGS
1.
Arakis
is the planet the Dune books take place on. It is covered with desertland and has monstrous sandworms!
2.
Mars like you have never imagined it. Martians with sand ships. Hmm... sand again.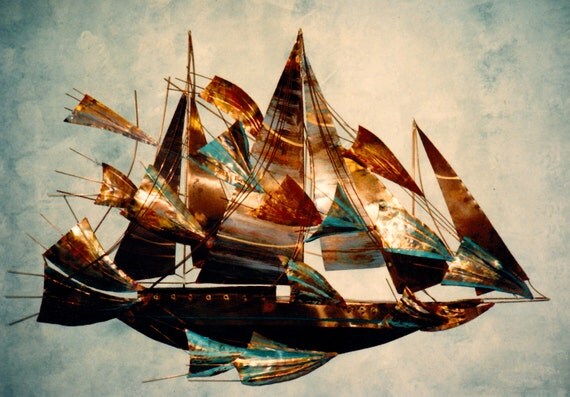 Image from Etsy
3.
GOODREADS
A depressed robot... it doesn't get much better than that!
4.
.
Sentient computers and spaceships!
.
5.
SILENT RUNNING
Okay, I am cheating a bit on this one. It is not a book, but it it my favorite Science Fiction film of all time! It has a spaceship with a giant geodesic-domed green house, and cute little helper droids.
I am not going to give you the link to any information because I want EVERYONE to watch this movie with no spoilers, and if you have already seen it you don't need anyinfo. Ha ha.