TELL ME TUESDAY
is a feature that oozed from the fried brains of myself and one of my best blogging buddies. It is a weekly, or bi-weekly feature (depending on your reading style), where you tell us what you are reading now, and why, and what you will be reading in the future from your tbr pile, and why. I am oh so curious why people read what they read. So tell us!
My approval for PERSUASION finally came through on Edelweiss!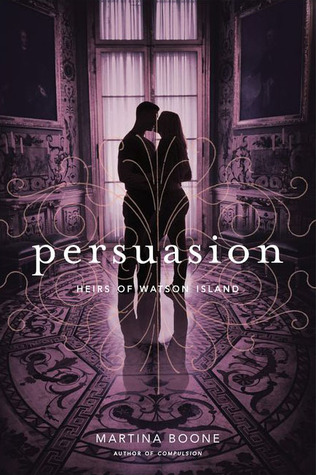 There was some kind of glitch with approvals, and Martina Boone's new publicist sorted it out. I am already 33% done, and sad because I don't want to be finished and impatiently waiting for the next Watson Heirs book.
I love these YA Paranormal books.
There is still a BIG GIVEAWAY going on.
What are you reading? Tell me!