TELL ME TUESDAY
is a feature that oozed from the fried brains of myself and one of my best blogging buddies. It is a weekly, or bi-weekly feature (depending on your reading style), where you tell us what you are reading now, and why, and what you will be reading in the future from your tbr pile, and why. I am oh so curious why people read what they read. So tell us!
Joining us again this week...
Shannon
at REX ROBOT REVIEWS
Go have a peek at their newest book grabs and tell them yours.
※※※※※※
I am
finally
reading GOING BOVINE after seeing it umpteen times on just about every book list
Elizabeth
posts on her blog, So Long... & Thanks For All The Fish.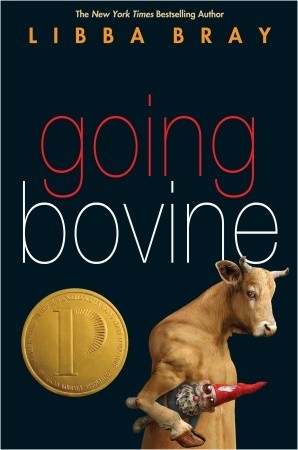 It is strange and quirky... my favorite thing!
I am also
finally
reading my Edelwiess (not an) eARC (anymore) copy of
PEACEFUL NEIGHBOR
: Discovering the Countercultural Mister Rogers. I met Fred Rogers once and, for me, it was like meeting the Pope.
※※※※※※
And next...
I am
finally
going to be reading a book that counts for my fairytale retelling challenge!
EGG AND SPOON
. Thanks for letting me know about this one,
Cait
(
Paper Fury
).
What are you reading? Tell us!