TELL ME TUESDAY
is a feature that oozed from the fried brains of myself and one of my best blogging buddies. It is a weekly, or bi-weekly feature (depending on your reading style), where you tell us what you are reading now, and why, and what you will be reading in the future from your tbr pile, and why. I am oh so curious why people read what they read. So tell us!
Go have a peek at their newest book grabs and tell them yours.
This was posted on Wednesday because of technical difficulties. This is only the second time in 42 posts, so I am not ashamed. Ha!
※※※※※※※
I was living in a land of magical wonderousness where lots of reading and feedback was being done and all Netgalley and Edelweiss requests were being granted...
and then I went to Edelweiss to see the status of my Persuasion, the sequel to Compulsion, request because everyone on our street team was being approved, and I had been DECLINED!
I haven't been declined for an EW title in over six months, so I guess I had a false sense of security. I was planning on reading it when I finished the weirdness that is Invasion of the Tearling
...
※※※※※※※
GOING BOVINE has been benched for a few days. I think the last person who borrowed it from the library lived with ten chain smokers, so it is in a bag with baking soda and crumpled up newspaper.
※※※※※※※
I am currently reading INVASION OF THE TEARLING, the sequel to Queen of the Tearling. Queen of the Tearling was my top read of 2014. I would have given it six stars if I could. I was all excited for another marvelous Adult High Fantasy experience, but was handed half Fantasy, half Dystopian (a dystopian I don't much care for). I know the story needed some backstory, but not that much and certainly not in that way.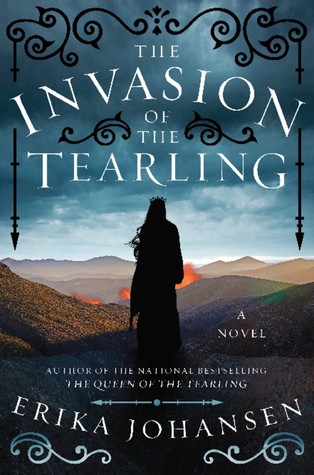 Pretty cover though.
※※※※※※※
After I finish IotT I think I might finally read THE BODY ELECTRIC by Beth Revis. It has been sitting on my Kindle forever and I adored her Across the Universe trilogy.
What are you reading? Tell us!