NUMBER SEVEN
NOW & NEXT
Hello again! Thank-you for joining us for another
TELL ME TUESDAY
with Brittersweet from
PLEASE FEED the BOOKWORM
, and me, La La as your lovely co-hosts.
We want you to tell us what you are reading now, and why, and what you are eyeing in your TBR pile, and why. We are always curious why people are reading what they read.
I am reading
Frozen
the first book in the Heart of Dread series. It is highly cliche and I think it will probably be a DNF. This whole thing is confusing because there is already a second HoD book, the title escapes me just now... but Netgalley says this is a fall 2014 release. When I feel better I will look up all of information.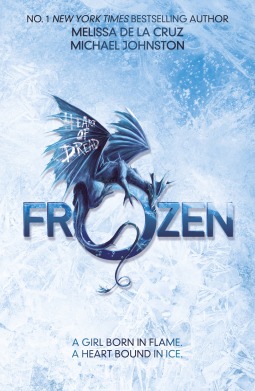 I am on the second chapter, but I have a three chapters before DNFing rule, so who knows, it might turn itself around, it has happened before.
*UPDATE: This author writes 10 different series????? And yes, it was a DNF. I was so disconnected with this story that I didn't skip to the end of the book to see what happened because I didn't care.
I HAVE NO CLUE...
*UPDATE: I am going to be reading this Middle Grade eNovella...
I hope it is good because it's a series; only 33 pages, but it is only 99¢ on Amazon.
*UPDATE: This novella was delish!! I rated it FIVE STARS!!