IT'S MY BLOGOVERSARY THIS MONTH!!!!
Hello!! Welcome to TELL ME TuEsDaY a feature that seeped from the fried brains of myself and Brittersweet from
PLEASE FEED the BOOKWORM
after a mind twisting Armchair BEA Twitter party. This is a weekly, or bi-weekly, feature depending on your reading style, where you tell us what you are reading now, and why, and what you will be reading next from your TBR pile, and why. We are oh so curious why people read what they read.
This is how Britter and I felt coming out of the ARC August Challenge (in which I read double the amount of ARCs I pledged).
ME
And this is how I have felt going straight into my blogoversary preparations and beginning of the month blog posts.
ANYWAY
there is a CELEBRATION going on!!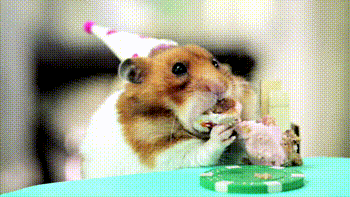 Join the festivities
HERE
and enter to win some of the prize packages.
Okay, so I said last week I was only going to read what I wanted NO ARCS this week. Well, that did not quite happen. ARCs are partially ruling my reading, still, but at least the one ARC is something I have wanted to read.
I am reading an eARC of
Princess of Thorns
from Netgalley. I think everyone who requested it was approved. After reading the first chapter I was thinking, ugh, I got sucked in by another pretty cover again (the lettering attracted me, too), but once again, thank goodness for my three chapter rule because it picked up toward the end of the second chapter. So if you are going to be reading this you are forewarned. The first couple of chapters had lots of holes and were full of fairytale cliches.
I am also reading this Middle Grade...
I saw the cover of the sequel
XYZ
in a First Reads giveaway.
I fell in love with it.
I immediately went to the Goodreads page to read up on it and the author. I found out there was a free sampler of the first book and when I started reading it I forced myself to stop because it was THAT GOOD, and I knew I would be uber-frustrated when I came to the end and didn't have the entire book to read. I immediately went to Twitter to tell the author how stellar the NX sampler was and he offered to send me the ARC of XYZ! So this READ is in a way ARC driven because I want to be ready for when XYZ arrives.
The MC of these books is in a wheelchair and the author wrote the books for his son who is also in a wheelchair.
"Frank Lambert always wanted to be a Zangulator, but had to settle for being a Chartered Engineer. He lives in North East England with his family and a Jack Russell who always looks guilty. Frank has two main projects on-going right now, Napoleon Xylophone and Witching Hole. Both of these trilogies have a young disabled school boy as the main protagonist. Frank was inspired to write these stories by his young disabled son, Mikey, who is absolutely perfect. Mikey wanted to read about disabled hero's he could look up to and dream about becoming one day. Without Mikey, Xylophone and Witching Hole would not exist. Without these two stories, Frank Lambert the writer would not exist." ~ Goodreads
DID I MENTION THAT IT IS MY BLOGOVERSARY?!!!!
Oh yeah, I did. *tee hee*
Yes, I know this is a gerbil.
My next read is definitely going to be Throne of Glass...
or Britter and Pili will have my head on a platter. I hope I love these books as much as they do because there is going to be three more books and I will be able to join in on the cover reveal and release date excitement.
Speaking of Pili, she is our wonderful and loyal feature follower. We luff her so much, so make sure you drop in to see what's up with her reading pile at
IN LOVE with HANDMADE.