WHAT IS YOUR NAME?
Hi! My name is Linda. Which I have been told is a popular name for pets in Spain. Ha ha!
WHERE ARE YOU?
Binghamton, in Upstate N.Y. Known for being the hometown of Rod Serling the creator of The Twilight Zone.
HOW DID YOU START BLOGGING?
I accidentally made this blog while trying to start a Google+ account, so I could verify Rafflecopter entries, to win an ARC. I decided as long as I had it, I would use it, and here I am!
MY BLOG NAME?
I am a member of a Harry Potter social site called MyLeaky that is part of The Leaky Cauldron website, and my username is La La Toadstone. I wanted a username that sounded wizarding worldish so I took my IRL nickname, La La, and combined it with the name of a cottage I used to live in, Toadstone Cottage. I figured all of my internet friends knew me as La La Toadstone, so I would incorporate that into the blog. At first I called the blog La La's Library, but the apostrophe always posted in HTML on Goodreads and looked awful, so it morphed into La La in the Library!
MY MAJOR BLOGGING GENRE?
YA Fantasy/Science Fiction/Paranormal with a little YA contemporary, but the Contemporary is always issue related and usually diversity based. I also review some Adult; again Fantasy/Science Fiction/Paranormal. You will never find any Romance on this blog. I have separate blogs for the Middle Grade and Children's books I read and review.
BEST BLOGGING EXPERIENCE?
I stumbled across a hidden gem of an indie YA Paranormal, titled
OF BREAKABLE THINGS
, during a deep dark reading slump that had been going on for over a month. This book pulled me out of that slumpage, and I also immediately re-read it, which is something I never do. I loved the book so much I began singing its praises all over the blogosphere, and in turn got to know the author pretty well after she agreed to answer one of my mini-interview questions on the review. I was lucky enough to win a copy of the book in a giveaway and she decided to send me her last author copy because she liked the formatting better, plus she personalized it to me and sent me a wonderful letter with it. I thought my book-loving heart was going to explode with all the love!
FAVE THING ABOUT THE COMMUNITY?
Oh my gosh, this could be a lengthy blog post in itself! Discussing books with bloggers of all different ages, backgrounds, and cultures; most times with the authors involved at some point. I grew up before the intetnet and I would have never in my wildest dreams imagined discussing a book with readers from all over the world and the author; let alone while sitting in my armchair drinking coffee! It makes my heart sing seeing all the young people with books and reading at the core of their existence. Interacting with them keeps my mind young, too!
FIVE 2016 BOOKS I AM EXCITED FOR?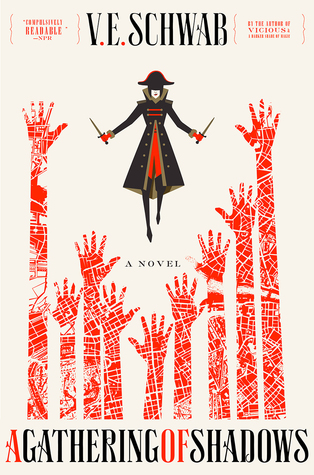 BOOK BFF?
Most definitely Luna Lovegood!
OTHER HOBBIES OR INTERESTS?
I am retired from the music business and have not been doing gigs since my son was born. Last year one of my best musician friends died from a brain tumor that grew in a spot that made him not be able to hear or process music for the last two years of his life. After that I vowed I would not take being able to play music for granted ever again, so I have started practicing guitar again and learning new songs. I am planning on playing bar gigs with some old friends in the future.
OTHER THAN BOOK SHOPPING?
I love grocery shopping because I love cooking and trying new foods and recipes!
AUTHOR FOR TEA?
Ugh, this is going to sound so cliché, but J.K. Rowling because her books and the HP fandom were a major family bonding experience while my son was growing up. Our family unit broke up when he was twelve years old, and the books and fandom were a comforting constant in our home, and helped us transition into our new life. I would love to be able to tell her about the positive impact she has had on our family.
Thanks for stopping by!