\
THE SUNDAY POST
is a weekly feature hosted by Kimba at the

Caffinated Book Reviewer
. It is a chance to recap the previous week, share news, showcase books and/or bookish things we have received, and tell about what is coming up on our blog in the next week. You can view the guidelines,
HERE.
THIS LAST WEEK
Yep, this was it this week, but I finally figured out my blogging slippage. I have one almost full time job pulling research and reference materials for a professor who writes for medical and psychiatric journals, and university texts, and another "as needed" job with my old boss and his musicians' promotional company. I do not work at my university job for three months in the summer. I got so used to posting nearly everyday over the summer that I forgot I can't while I am working full time. Trying to do this in September burned me out for October. Plus the Blogger coding fix fiasco that is still going on. I am doing some rescheduling and should be 100% functioning again here next week. I will also be doing some blogging ahead during holiday breaks. I realized features, like Top Five Friday, I should be doing several ahead when I find myself in the blogging zone. Live and learn. Ha ha!
All of these titles are FREE Classics ebooks on Amazon with 99¢ added narration...
Dracula
Wuthering Heights
The Strange Case of Dr. Jekyll and Mr. Hyde
Heart of Darkness
Jane Eyre
The Time Machine
Great Expectations
A Tale of Two Cities
A Christmas Carol
The Jungle
*If the Kindle page says another price for the added narration, go to the book's Amazon page and look. A Christmas Carol says $2.99 on its KINDLE page and 99¢ on the Amazon page.
Both of these are $1.99 ebooks on Amazon right now. The third and final book comes out in June 2016.
*Please check prices before buying because we all know how they change from day to day.
Wednesday"s WEIRD WORD was...
MONDAY REVIEW - The Infinite
TELL ME TUESDAY
THURSDAY TAG - Halloween BOO-k Tag
TOP FIVE FRIDAY - Dream Author Duos
THE SUNDAY POST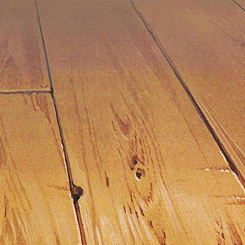 Have a magnificent week!