TFF is based on
TOP TEN TUESDAY
by The Broke and the Bookish. I always frown in a defeated manner trying to come up with ten answers for TTT so...
FIVE FINISHED SERIES I HAVE YET TO FINISH
THE RED DEATH DUOLOGY
.
I have to finish
DANCE OF THE RED DEATH
. As soon as it came out I requested it from the library and was only #3 on the waiting list, but I only had the chance to read about five chapters before it had to go back, so I forgot about it even though it was one of my most anticipated books that year. I traded for it in hardcover to go with the
MASQUE OF THE RED DEATH I
bought from Book Outlet in hardcover, so I should be getting to it sometime
soon.
I am not a big romance person, but I loved the romance in this book. It was one of my earliest YA reads when my sister used to go to the library and be my "personal shopper", back before blogging. I would call these hybrid YA Dystopian-Steampunk-Romance.
STARTERS DUOLOGY
STARTERS
was another personal shopper pick by my sister,
Aurie
, and I ate it up. There is a mystery to be solved in this story, so I need to read
ENDERS
. It is weird because I normally don't like mysteries. This is another YA hybrid of Dystopian-SciFi-Mystery. I saw this book on a lot of TTT posts this week. It is pretty sad when we can't even finish duologies!
The white topmost cover was the one on the book from the library, and I always thought the girl looked way too young for the MC. When I saw the cover for ENDERS, I thought, oh perfect... but when I saw the replacement update cover for STARTERS, I was scratching my head. That girl (woman) appears too old, and is not even a match for the second covergirl.
MARA DYER TRILOGY
I must read the last book in the
MARA DYER TRILOGY
. There were two years between books two and three, and seeing that it was a complicated and multifaceted storyline, I felt like I needed to reread the first two books to refresh my memory. It was one of my most anticipated books from last year, and I even signed up for a book one and two read-a-long, and bought the two ebooks. However, I was swamped with review ARCs at the time, and none of this happened, including reading RETRIBUTION. The first book THE UNBECOMING OF MARA DYER was another pick from
Aurie
. These are YA Paranormal Romance with a dash of Psychological Thriller.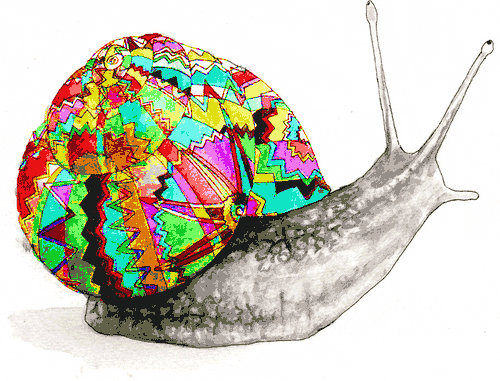 THE LINE TRILOGY
I devoured
THE LINE
(another early YA pick from my sister) and
AWAY
from the library. I think
THE ISLAND
was published two years ago and NONE of the libraries in our lending system have it yet, and there are quite a few branches! I need to request for them to buy it, but I keep forgetting. I check on the ebook prices periodically, but not even the first one has been reduced. It is Dystopian YA with a twist; nothing like THE HUNGER GAMES or the DIVERGENT books.
THE WRINKLE IN TIME BOOKS
I have no idea why I did not read
AN ACCEPTABLE TIME
when I was on my L'Engle binge in 1997. I am sure my library system must have had it seeing, it was published in 1989. I borrowed A Wrinkle in Time from the library, to read with my son, because it was a childhood favorite of mine. I reread the first three books with him, and then just kept getting the others I hadn't read from the library; even after Sebastian had grown bored with the later books. I thought I had read them all, but when I was doing a post about the books on my Children's blog, and I added a list of all of the related books, I saw that I had not read two of them.
For some reason I thought
TROUBLING A STAR
was published in the late 90s, not so, it was released in 1994, so I also have no idea why I didn't read this one during my binge, either. I have forgotten a lot from the fourth book (An Acceptable Time is identified as the 5th book of the [A Wrinkle in] Time Quintet), so I think I will reread all of the books. I wish I could afford to get all fourteen as ebooks, but unfortunately they are all still new publication price, too. If you are not familiar with this series it is a MIDDLE GRADE mix of Science Fiction and Fantasy. Some books are more Sci-Fi, and some are more Fantasy, and then some are not much of either. A few of the books would have been considered more Contemporary stories of friends and family from that time, and some are more YA than MG. Are you confuzzled yet?
What was the last series you finished?