AS SEEN ON TV
ANIME! ANIME! ANIME!
This feature is about everything and anything I have seen, or have been wanting to see, on television; from movies and series, to cartoons and comercials. If it's been on the tube, it's fair game!
*All links go to Anime Planet
In 2002, when Baz Manchild was ten years old, he, his father, and I watched an anime movie on HBO titled
SPIRITED AWAY
. Baz and I must have re-watched it four or five times that month. His father thought we were nuts. Ha ha.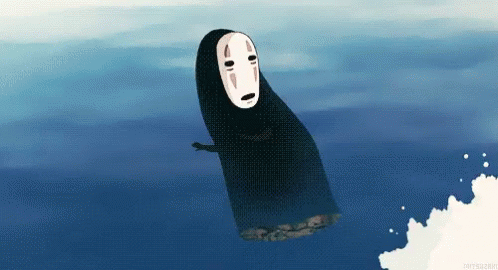 This movie is so beautiful I wanted to use all the gifs!
I don't know how many times we've watched it; at least 12 times.
⚫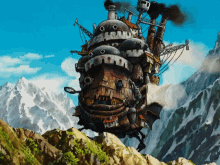 I have only watched Grave of the Fireflies once. I think this anime is the most profoundly sad film I have ever seen. I don't think my heart could take watching it again.
⚫
Have any of you watched this?
Soon after that our cable company got AZN Network (where I also faithfully watched my Korean dramas) and an On Demand anime channel. AZN and the anime service were short lived, but between the two and Cartoon Network I have managed to watch 53 series. The number keeps growing as I remember others I have watched. My top ten are:
⚫
HONORABLE MENTION
It's only one episode, but it's weird and sassy. Ha ha. A Samurai reincarnates as a coffee machine!
I asked my son, Baz, to recommend ten anime for me to include in this post, but he could only come up with seven he thought I would like:
This is Baz's account...
He's a conundrum... he doesnt care for Slice of Life anime, but his favorite anime is Azumanga Daioh. Ha ha.
Michelle was the one who told me about this site when My Anime List was down. I like Anime Planet better because it looks more organized. You can import your lists from MAL. Baz did it and it was easy!